WordPress is a popular website builder and content management software that has created a stir in the online world. The platform has given wings to online businesses and ventures in the last decade. The popularity of the platform is increasing with every passing day because it offers a versatile range of themes and plugins to create stunning websites. It offers free as well as premium themes and plugins to users that are capable enough to create beautiful websites for all kinds of businesses.
Due to its drag-and-drop and user-friendly features, one can easily create a website on its own without needing any expertise or knowledge. And, with a versatile range of stunning themes that can easily be customized, it's an icing on the cake for users.
However, it's very important to know how to get started on WordPress. The most important part of creating a website is to pick the right theme and to install it properly to have a beautiful website of your dream in front of you.
How to pick the best theme?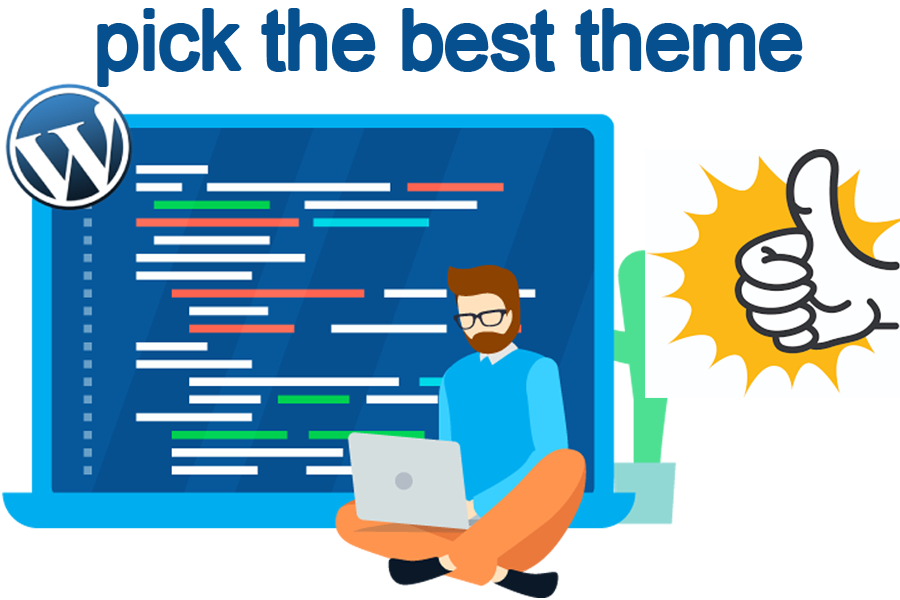 The most important step is to pick the best theme for your website. Picking the wrong theme can affect the overall performance and results of your business/website. Thus, keep in mind some important points to pick the best theme.
It should be compatible with all the browsers
To reach the online audience from all the countries, it's important to pick a theme that is compatible with all the browsers. It is very important to have a theme compatible with all the devices to reach the maximum audience.
It should be supported for maximum numbers of plugins
There are some themes that are being coded with specific plugins. Thus, it's very important to pick a theme that is compatible with all plugins. Or, make sure that the essential plugins that you require are compatible with a theme you have picked.
It should have an integrated page builder
A website page builder makes it very easier for you to create a website, its layout, and design effortlessly. Thus, make sure to pick a theme that has the easiest page builder, preferably a drag-and-drop tool.
How to install a theme on WordPress?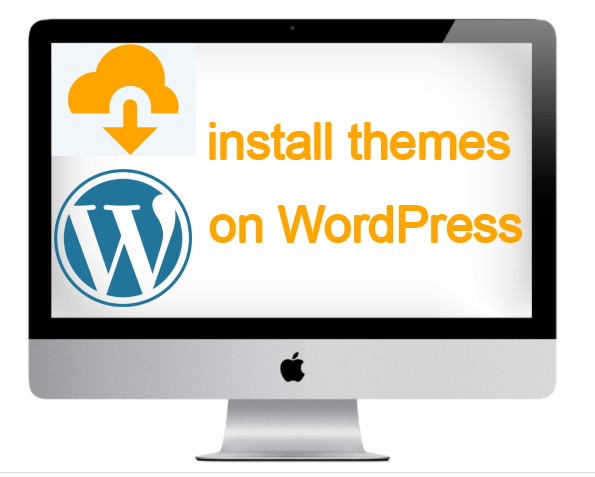 Before installing or activating a new theme on WordPress makes sure to take the backup of your website, essential passwords, and codes, and record all the custom changes that you made in the recent past.
There are different ways to install a theme on WordPress. Let's take a look at them below:
1 Installing via WordPress admin theme search
This is the first way to install a WordPress free theme. You can use the in-built theme search feature by logging into your WordPress admin page. After login in to your page, visit the Appearance- Themes page and click on the Add New tab to get started. The next page will give you a list of options, including Featured WordPress themes, Popular WordPress themes, and Latest themes. You can search for a theme that you want. In fact, you can also take the help of the Feature Filter button to pick your theme effortlessly. Once you are ready with your theme, click on the install button and go ahead to activate your theme.
2 Installing via the Upload option through WordPress admin
If you want to install premium themes then this is the option meant for you. This option will give you the freedom to install premium and custom themes. Visit the Upload method on your WordPress admin and download the .zip file of the theme that you have bought from any marketplace or theme shop such as Theme Atlas.
Now, go to the Appearance-Themes page and click on the Add New button. Once you have added the new theme then click on the Activate button to get started.
3 Installing a new theme via FTP
This is the most thrilling option to install a theme. However, this option requires some sort of technical knowledge and it's not meant for beginners. It's an advanced option to download the theme in a .zip format. Once it's downloaded to your computer, unzip it to get a theme file.
Now to upload the theme, you have to get connected to your WordPress account through an FTP client. After establishing a connection, go to WP-Content/themes/folder. Here, you need to pick the unzipped folder containing your theme to upload it to the website. Once it's successfully uploaded, go to the Appearance-Themes page to activate the theme.
Conclusion
So, one can install a WordPress theme easily through any of the above options. However, it's important to pick the best theme before creating a stunning as well as a productive website for your business. You can browse themes from WordPress marketplace, and theme stores such as Theme Atlas to get your hands on the best WordPress themes, premium as well as free ones.