Today, it is impossible to think about an online business without having a professional business site. A website gives you a professional identity to grab the right audience online. It helps you to reach the wider audience in no time. However, it is very important to create an eye-catching website. And to create a stunning website one has to pick a beautiful theme. A well-equipped theme helps to create a stunning and flawless. But to find the best themes online, you need to know the best theme marketplace. There are a lot of options available but the highly recommended option is Elegant Themes. It is one of the renowned names in terms of the WordPress ecosystem. You surely don't want to miss the opportunity of knowing Elegant Themes. Knowing the fact that most of the websites run on WordPress, Elegant Themes is the best online space to find the best WordPress themes and plugins.
About Elegant Themes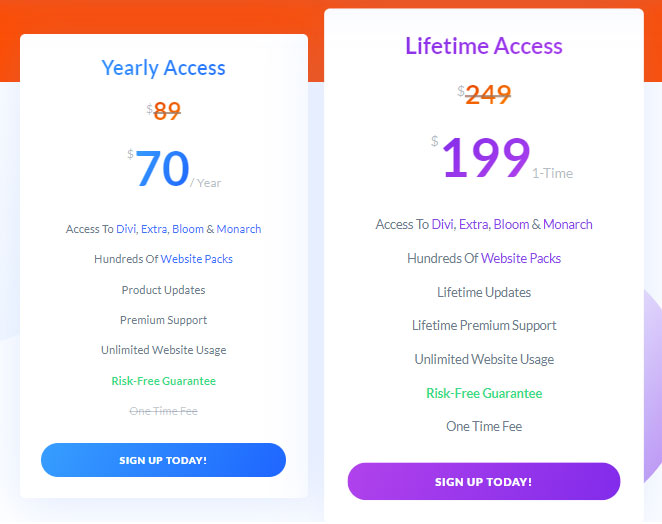 This theme shop is in the business for about 11 years now and until now has served almost 600,000 customers. The idea of Elegant Themes was initiated by Nick Roach during his college times. And made it a huge success after 11 years. They serve beautiful and eye-catching themes as well as plugins such as Monarch and Bloom. On the other hand, they have launched almost 87 WordPress themes that focus on website success and overall growth.
Elegant themes are highly popular among the customers for their excellent and reasonable pricing range. It offers a monthly plan of $89 per year and for lifetime access, it is available at $249. Plus, you can also go for 30 days ofthe money-guarantee offer. Therefore, it is a complete win-win situation for you and your online business website.
Remarkable themes of Elegant Themes
Talking particularly about Divi and Extra from Elegant Themes. Here are more details about these two themes which will take you closer to your vision of success:
It is a multipurpose theme that was launched in the year 2013. Divi is also a flagship theme that gained popularity among users within a short duration of time. It clearly does justice to its feature "multipurpose" because with Divi you can either a WordPress blog, online business, or eCommerce shop.
It is a complete package which amazing hover effects which helps in providing superb user experience. You will also get drop text as well as shadow feature with it. The theme also has a bulk editing function that helps in speeding the page building. Divi is a highly mobile-friendly and responsive theme that allows your website to function smoothly on any device.
It has also 100's of built-in fonts as well as customization options to it. Therefore, this is nothing as compared to Divi's capability. It has a long list of amazing features that can benefit you in the long run.
Extra is a theme that was launched after Divi. It is a magazine theme that gained equal love from the users as much Divi did. The reason behind this is that Extra is supported by the Divi Builder plugin. The theme is potential enough to grab the reactions of website visitors due to its review system. Therefore, it will help you in increasing engagements of the website.
With the help of this theme, you can form a feed of website blog posts plus can manage them according to groups. This makes it easy to access them. You can also add photos to a magazine where the users visit regularly and even a slider for an impressive display.
It also has a feature where you can display ads in some of the categories and can make extra revenue. Above all this, Extra theme integrates impeccably with WooCommerce. This can bring a huge advantage to your website.
Besides offering a stunning range of WordPress themes, the platform offers a versatile collection of plugins, and a round the clock support to all it's customers.
Conclusion
To conclude, Elegant Themes is the best option among WordPress theme shops. The themes and plugins which it offers are of high quality and can definitely move your business upwards. Also, the price range and offers that Elegant Themes provide is unmatchable. Therefore, you can trust Elegant Themes.