We have travelled by Malaysia Airlines twice in the last two years. Both those journeys were round trips from Mumbai to Bali. The first time we travelled by Malaysia Airlines was in 2017 when it was just Akshay and I travelling.
The second time, however, was a special trip as it was with our nine-month-old baby and it was her first time ever on a plane!
This review of Malaysia Airlines is an honest review based on both our round trips to Bali by economy class.
Before I actually review the airline, let me first address the most asked question right away:
Is it safe to travel by Malaysia Airlines?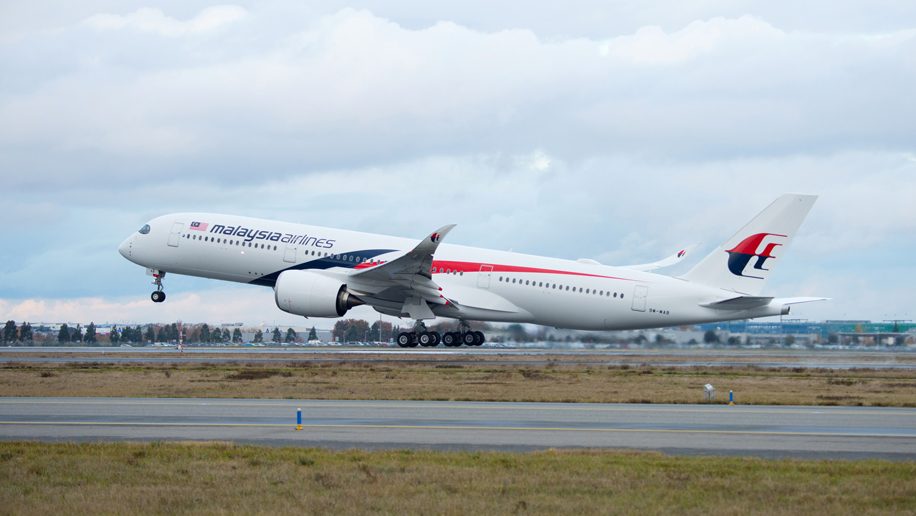 I know that the airline has been in the news for all the wrong reasons but the fact is that both the tragic and unfortunate events were not due to negligence on the part of the airlines. Almost no air carrier has a clean track record. Therefore to simply shy away from Malaysia Airlines on the basis of the two unfortunate events would not be a fair or a rational decision.
Therefore, yes, travelling by Malaysia Airlines is probably as safe as travelling by any other airline in the world.
Why did we choose to fly with Malaysia Airlines?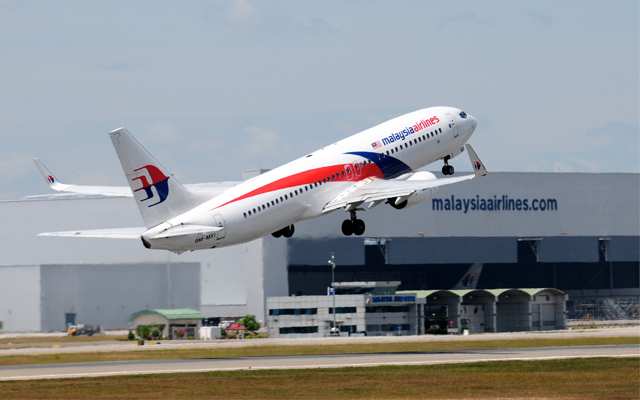 When we were considering our flight options for our trip to Bali, our Skyscanner study suggested a number of options from Airlines such as Malindo Airlines, Singapore Airlines, Air Asia etc. Unfortunately, all of these airlines failed to meet our needs.
Malindo Airlines modelled as budget airlines and does not serve proper meals on Board. Singapore Airlines, on the other hand, disappointed us as the layover at Changi Airport was quite short and put us at risk of missing the connecting flight. The ticket price of Singapore Airlines was also comparatively much higher.
Ultimately, we figured out that Malaysia Airlines had flights to Bali that were perfect in terms of the flight timings, the layover duration at Kuala Lumpur as well as the overall price of the ticket.
Review of Malaysia Airlines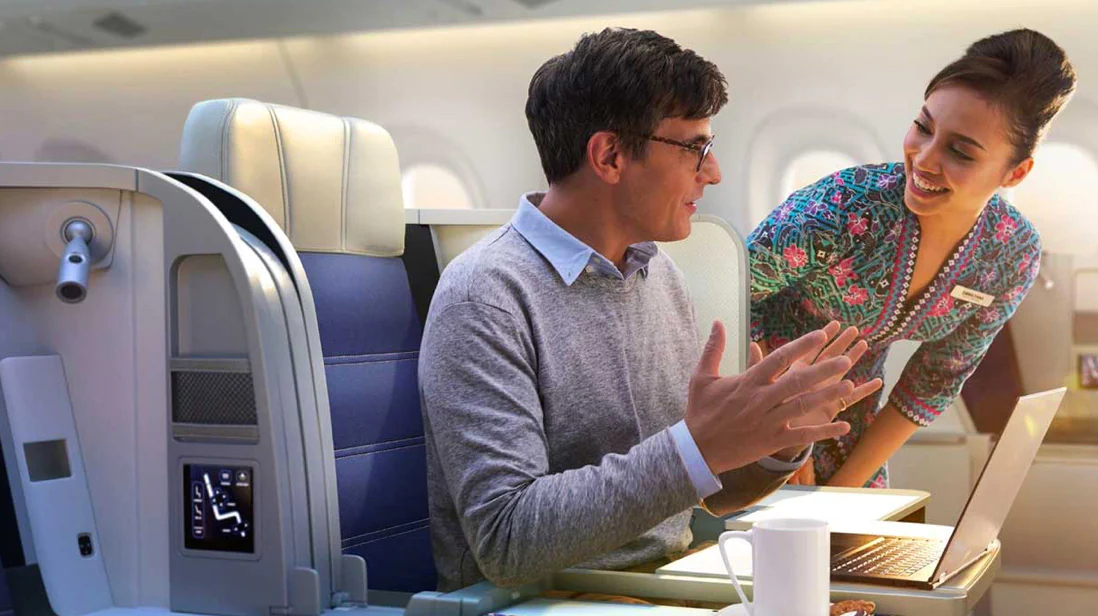 Booking Process
We used the Malaysia Airlines website to book our flight tickets on both occasions. The process was extremely smooth. In my opinion, the website is very user-friendly and loads really quickly. The overall booking process turned out to be hassle-free.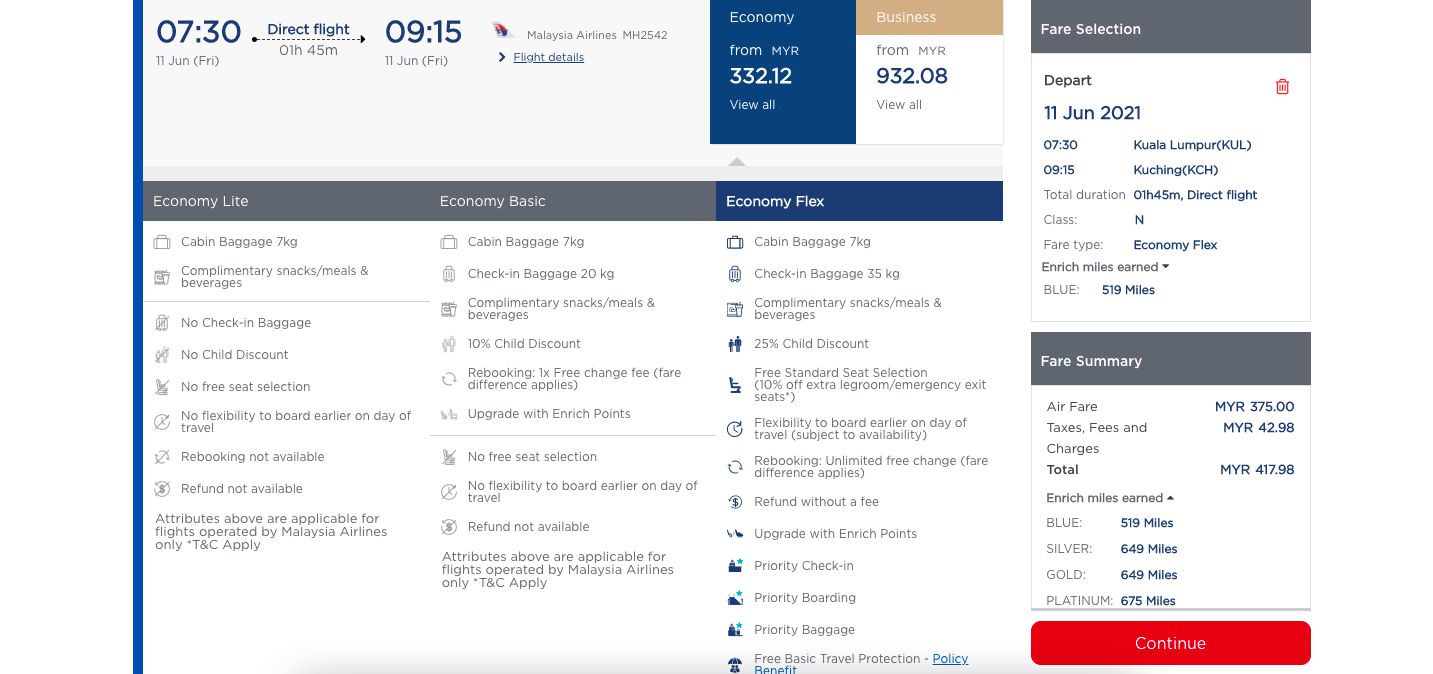 Important Note for those travelling with a baby:
After we booked our flights to Bali, I had to call up the customer care number for the Malaysia Airlines office in Mumbai to book a bassinet for the baby.
The request was taken and processed immediately and we were allocated seats close to a bassinet. An email with our seat details was also sent to us soon after.
Baggage Allowance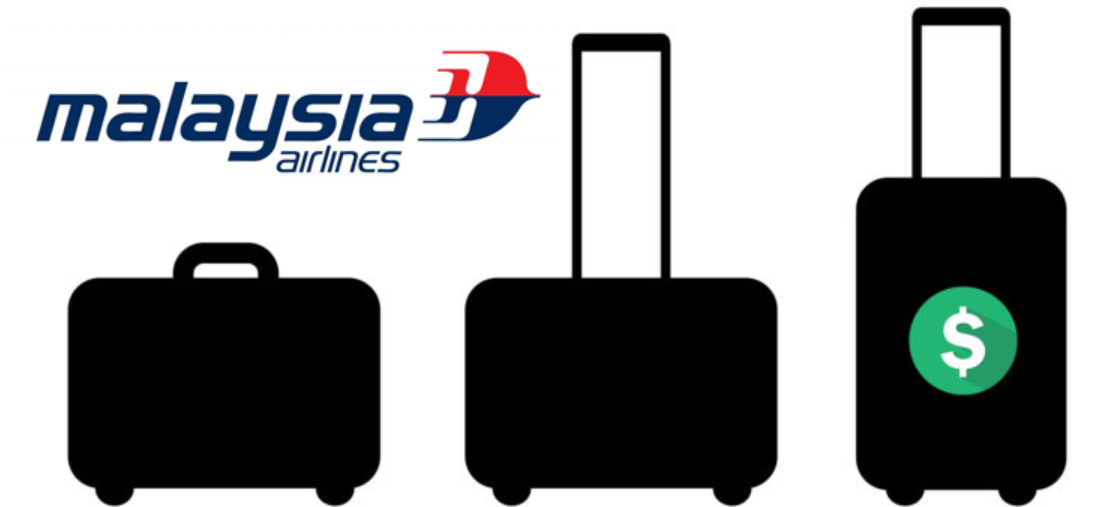 The best part about travelling with Malaysia Airlines is that they are very liberal about the number of pieces of luggage that a passenger can check-in so long as the total weight of all the pieces together stays within their overall weight limit of checked luggage.
The limits are as follows –
Checked baggage

International travel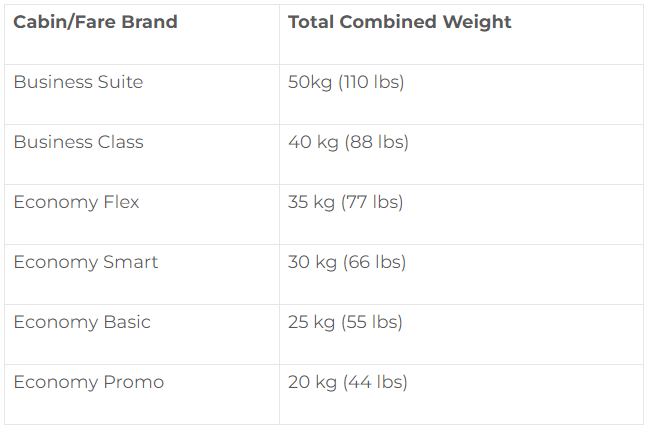 Domestic (Within Malaysia)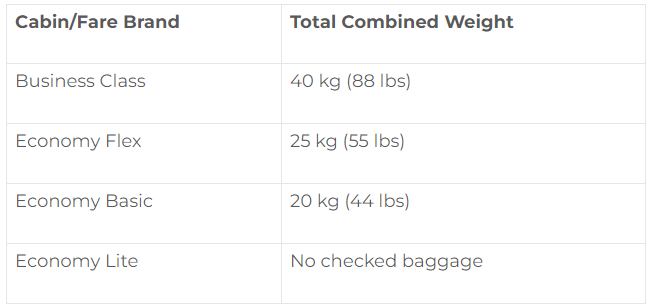 Hand Baggage

The above limits are subject to some terms and conditions. Click here to find out more.
Important Note for those travelling with a baby:
In addition to these limits, if you are travelling with a baby. You allowed to carry one piece of additional infant baggage as hang luggage as well as a stroller or a pram.
However, a stroller or a pram will only allowed as hold luggage on a first-cum-first basis.
Check-in Process
On our first trip to Bali, we definitely experienced a delay in the check-in process at Mumbai airport. The counter understaffed and it took us almost forty-five minutes to our luggage checked-in.
However, barring this one occasion, the process has been really quick throughout at all airports.
Food and Beverages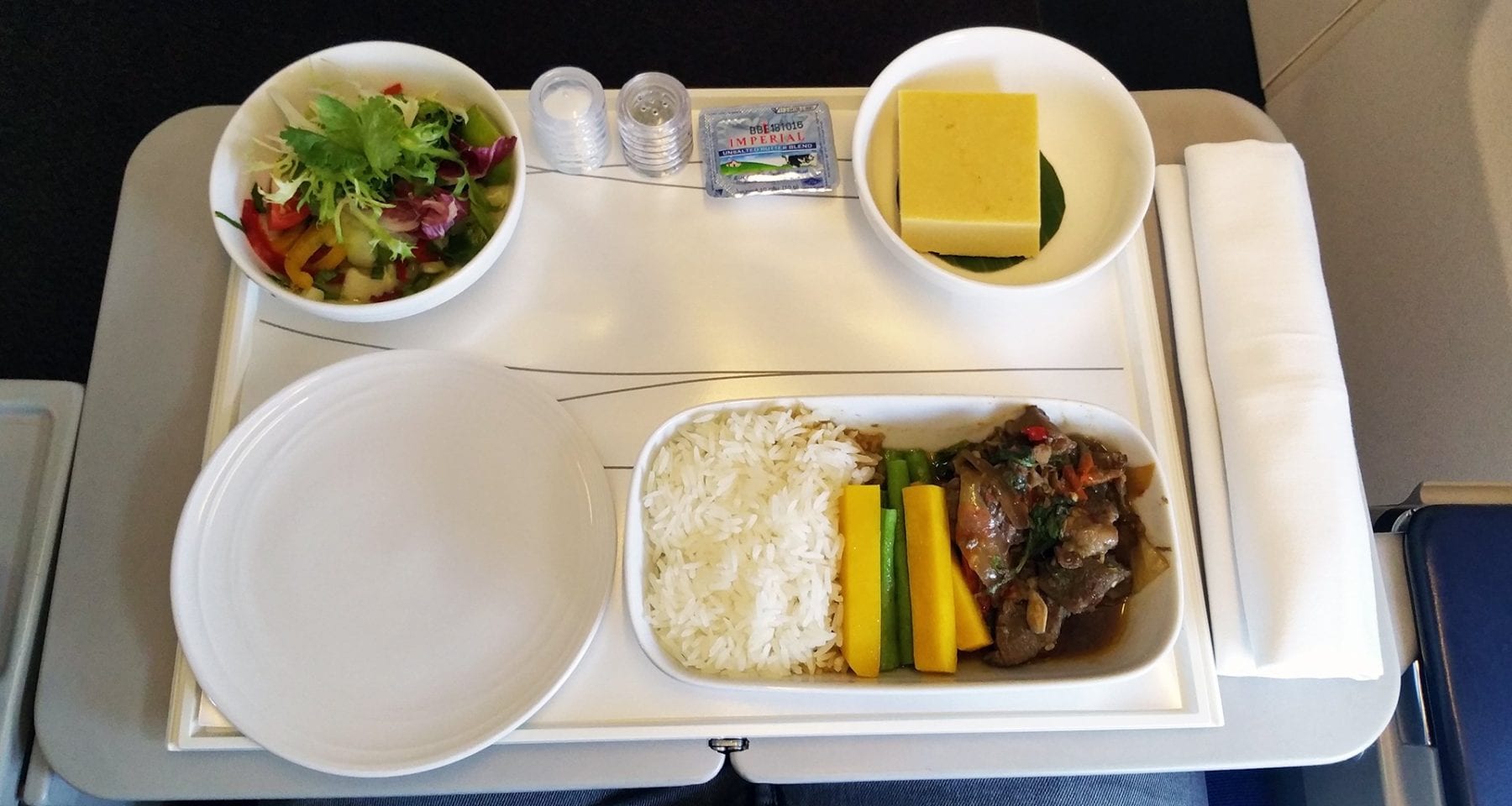 The food on Malaysia Airlines on our trips to and from Bali really good when compared to other non-Indian airlines. We had booked a veg Hindu meal and a Hindu meal (with Chicken). While booking our tickets and the same served to us without any mistake or confusion (unlike our previous experience with other airlines).
The Hindu meal had one chicken dish, an Indian sweet, paratha/rice while the Veg Hindu meal had a paneer or an aloo sabzi instead of chicken. The food was really tasty for airline standards.
In fact, we also observed that the food offered to us on our recent trip was quite similar to that offered to us on our trip to Bali in 2017 – both in terms of menu and taste.
The alcoholic beverage options onboard limited. The air-hostesses will also not offer or serve alcoholic drinks to you unless requested.
In-flight entertainment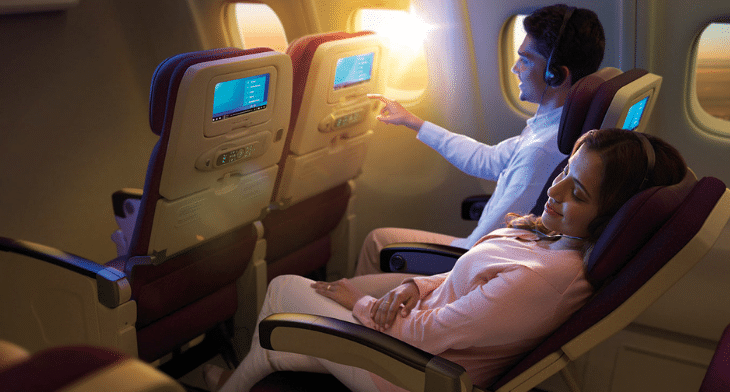 The most exciting part of travelling with Malaysia Airlines for Akshay the vast range of options on their in-flight entertainment platform.
You get to choose from a large number of movies, series, kids entertainment options, games and music. The options available are considerably higher than those available on other airlines in the same sector.
The in-flight entertainment particularly well adapted to their many Indian passengers. As it includes a number of Hindi and regional Indian movies.
Seating, legroom and hospitality
The aircrafts have standard legroom. However, when we had booked a bassinet, we got seats near the bulkhead and therefore enjoyed abundant legroom.
The staff on board promptly affixed the bassinet for the baby and ensured that the safety measures associated with the use of the bassinet were followed.
The overall service of the staff on board was not particularly impressive, but definitely satisfactory for a four-hour flight. Most of our requests for extra blankets. glasses of water etc. Were met within a reasonable amount of time.
Overall Experience

Looking back, I am glad I ignored the people who questioned our decision based on the two tragedies associated with the brand name of Malaysia Airlines. We had a great time flying with Malaysia Airlines in 2017 and were highly pleased to find out that their service standards had stayed consistent even on our journey with them in 2019.