In the vacation rental industry, the acronym V.R.B.O. refers to the term "Vacation Rentals by Owner." This term is used widely across the rental market, and is usually tied to internet marketing of individually owned vacation properties. Most people may know that a stand-alone beach house or mountain cabin is owned by an individual, but few may realize that each door of a condominium resort represents a different individual property owner as well. There are a large percentage of these property owners who turn to V.R.B.O. sites in order to fill these properties with paying travelers.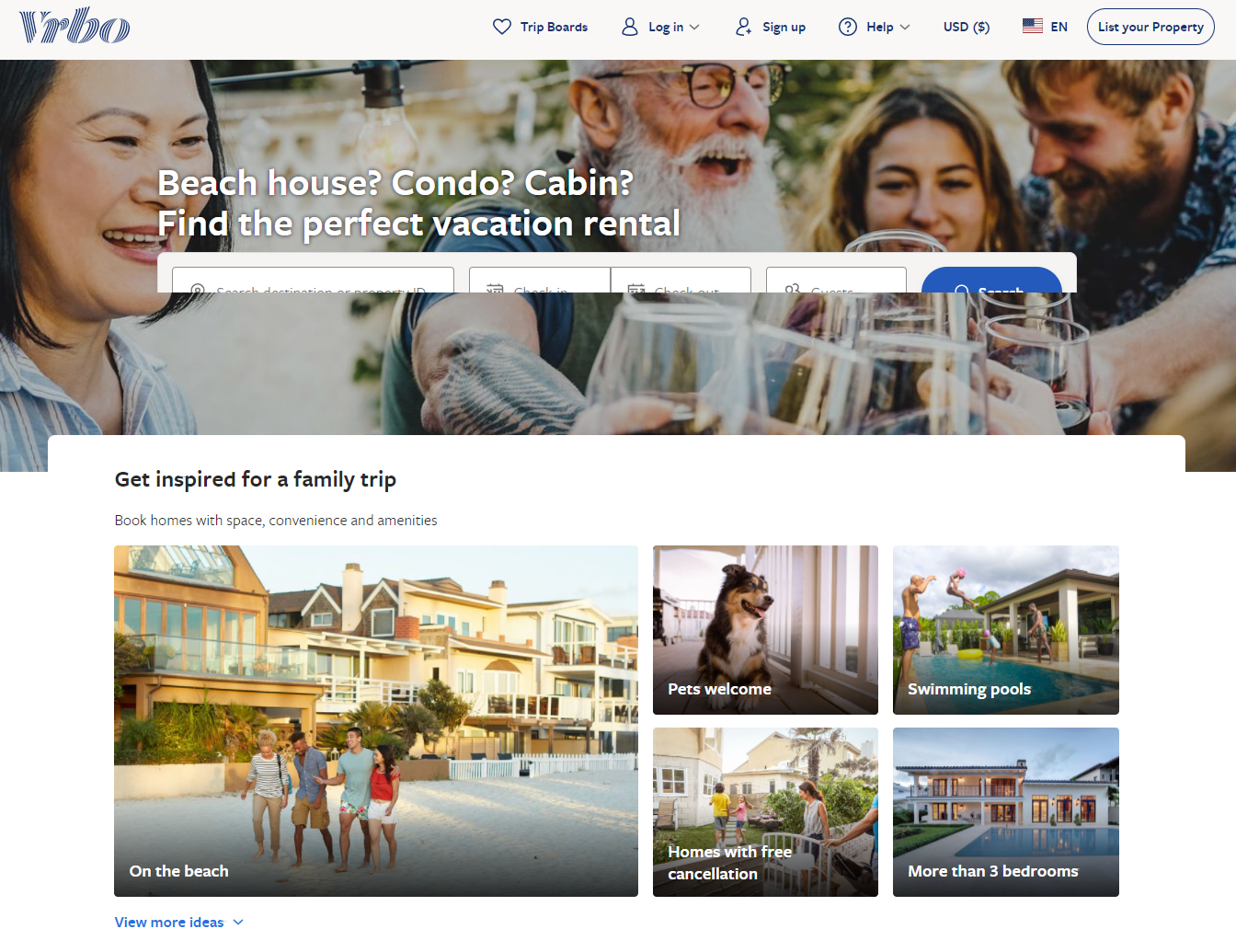 If you are a traveler who is looking to make a deal with a property owner directly, then a V.R.B.O. site is a good place to start. Some reputable sites like HomeAway.com, V.R.B.O..com, or VacationRentals.com, for example, will list these individually owned properties in an easy-to-read format. Keep in mind that the ads are placed by thousands of individuals, so the terminology may not be common across the board. Essentially, this is a "buyer beware" type of situation. It is totally up to you, the consumer, to do the needed research and determine which property is right for you.
The first very important step to take is to determine exactly what you are looking for in a vacation rental. Take a sheet of paper out and write them down across the top row in the order of importance to you. Write down all of the factors that you would like to consider. Examples are "Price," "Beach View," "2 bedrooms," "Washer/Dryer," "Pets Accepted," etc. Write down everything that you can think of in order of importance. One thing that you want to find out is whether or not the property is managed by a local company to the area, so include a column for that, too. Now, as you get replies from perspective vacation rental owners, you will write their listing number down the left side of the paper, one under the other. You are essentially making a chart that will help you sort out all of the information that you are about to be bombarded with.
Using a site like the ones I have listed above, navigate to the area or resort that you want to visit. There is usually a map or list of areas on the sites homepage that you can click on. Once you've navigated to the area of interest, you should attempt to sort the list by either how many a property will sleep or by the number of bedrooms it has. This will make searching a little easier. Some sites will have an option that will only show available properties for a time period given. Now, you will simply go down the list of properties and if you see one that is close to what you desire, then use the "Inquire" form on the page to send an inquiry to the owner or manager. You can inquire about as many properties as you wish.

Once the email replies start coming back in, you should begin using the chart that you made earlier to record the data for comparison. Some owners may call you instead of email, in which case you should ask them about the items that interest you the most. Don't commit to anything until you have enough data on other properties to make a good comparison. Once you've narrowed it down to a few good choices, then you may wish to call or email the owner/manager with a few questions. You should ask questions like:
"Is this property managed by a local company or person?"
"Is there someone nearby that will be able to provide service for this unit if needed?"
"Do you have references or reviews from previous guests for this property?"
"What is your cancellation policy?"
Now, the last and most important thing to remember when making this reservation is the type of payment that you use to make the reservation. Many people are skeptical about giving out credit card information to a stranger. In this case, a major credit card is the way to go, even if there is a fee involved. Most property owners on V.R.B.O. are not set up to accept credit cards, but this is the safest way for you to pay. Major credit card providers will protect your purchases against false advertising or scams or otherwise bad business, as well as identity theft. If there is ever a problem with your credit card information getting into the wrong hands, you can simply call your company and have the card frozen at that time, and they will usually refund any fraudulent charges back to you. All the way around, you are protected with a credit card. If you choose to send a check or cash to a total stranger for a vacation rental that is weeks or months away, you will be vulnerable to fraud or misrepresentation without any protection. Be sure to protect your purchase with a by using a major credit card.