In just a few minutes, I will show you if Remitly is the right choice for you.
They say, "no hidden fees, 24/7 customer service, and guaranteed delivery".
But this is not just another "Remitly is wonderful" type review, I am going to show you where Remitly IS and IS NOT a good option and even who else to consider.
Uncovered! 🙂
Like all our reviews, I will show you the good, the bad and even the ugly, so that you can decide.
First, here is a quick roundup of pros and cons.
Full Disclosure: While we aim to show you the good and the bad in each review so you can make the best choice, there are links contained in this page which are affiliate links (and while not costing you anything) do earn us a commission. We often also get the opportunity to provide you with discounts and offers as part of using the link. If you use these links thank you for supporting our mission to making money transfers simple (and cheaper 🙂 )!
Is Remitly Right for You?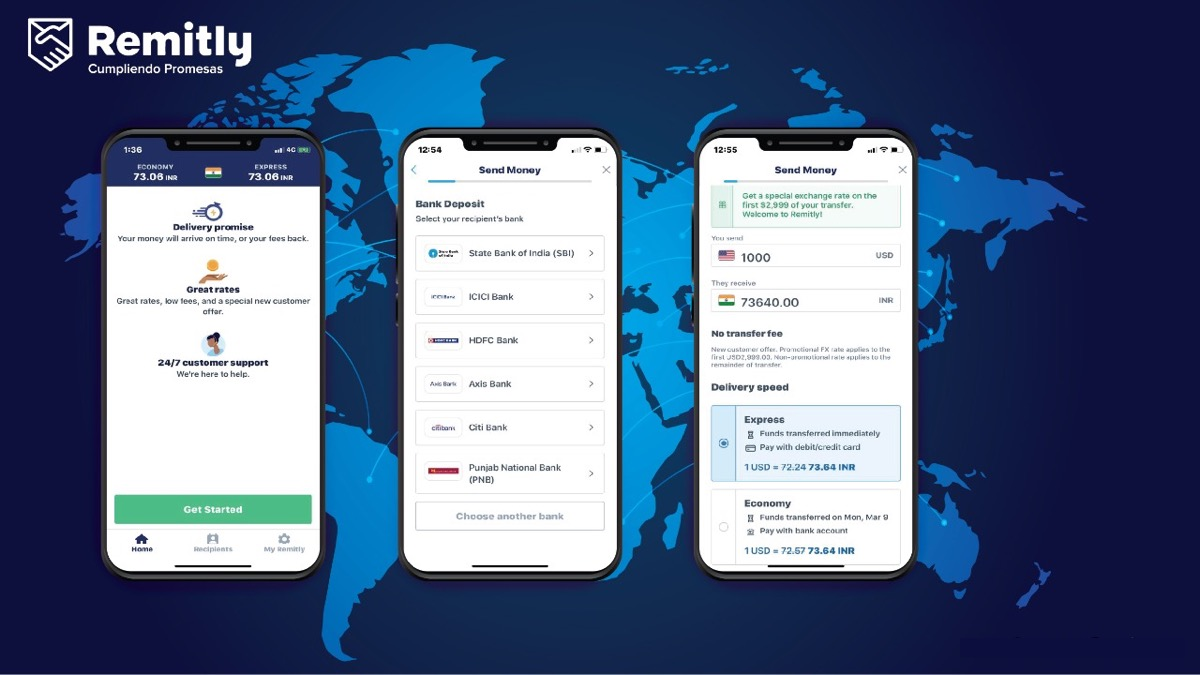 Remitly is very focused on easy and fast international money transfers for immigrants to the developed world who want to send money home. They do a good job of keeping costs low – especially if you consider the convenience, speed and ability for recipient to receive cash. The reviews we uncovered show some very happy customers.
Their closest competitors are the likes of Western Union and WorldRemit (review).
But like we said, that does not make them the best for everyone.
While you can send very small amounts and relatively large amounts, the sweet spot for Remitly is when you need to money to arrive very quickly (hours instead of days) and want options like paying easily and cash pickup.
For cash pickup, they have partnered up with delivery and distribution providers in many countries (banks, cash pick up stores, or delivery services) so that your friends and family can choose a number of ways to receive the funds.
With Remitly, you can transfer money from these 17 countries: UK, US, Australia, Canada, Ireland, Germany, France, Italy, Spain, Austria, Belgium, Finland, Netherlands, Norway, Denmark, Singapore and Sweden to over 50 countries worldwide.
Pros
Fast transfer option
Two plans to send money – Express and Economy
Easy tracking for both senders and recipients
Options to receive money (Bank transfers, pick up points, home delivery, and mobile wallet transfers)
Funds your transfers with a credit card, debit card, or bank transfer (depending on the plan)
Guaranteed delivery (on time or fees back)
Cons
Doesn't allow transfers between the 16 sender (major) countries (focused on sending money home to family and friends)
Fees can be expensive compared to others  (check "Fees & Costs" below)
The 6 Things You Need to Know
Jump Links
This show video gives you a good idea of the basics:
Rates, Fees and (Hidden) Costs
Currency transfer companies earn money in two ways – either through transfer fees or by including a margin on the exchange rate.
Remitly does the same.
1.1 Transfer Fee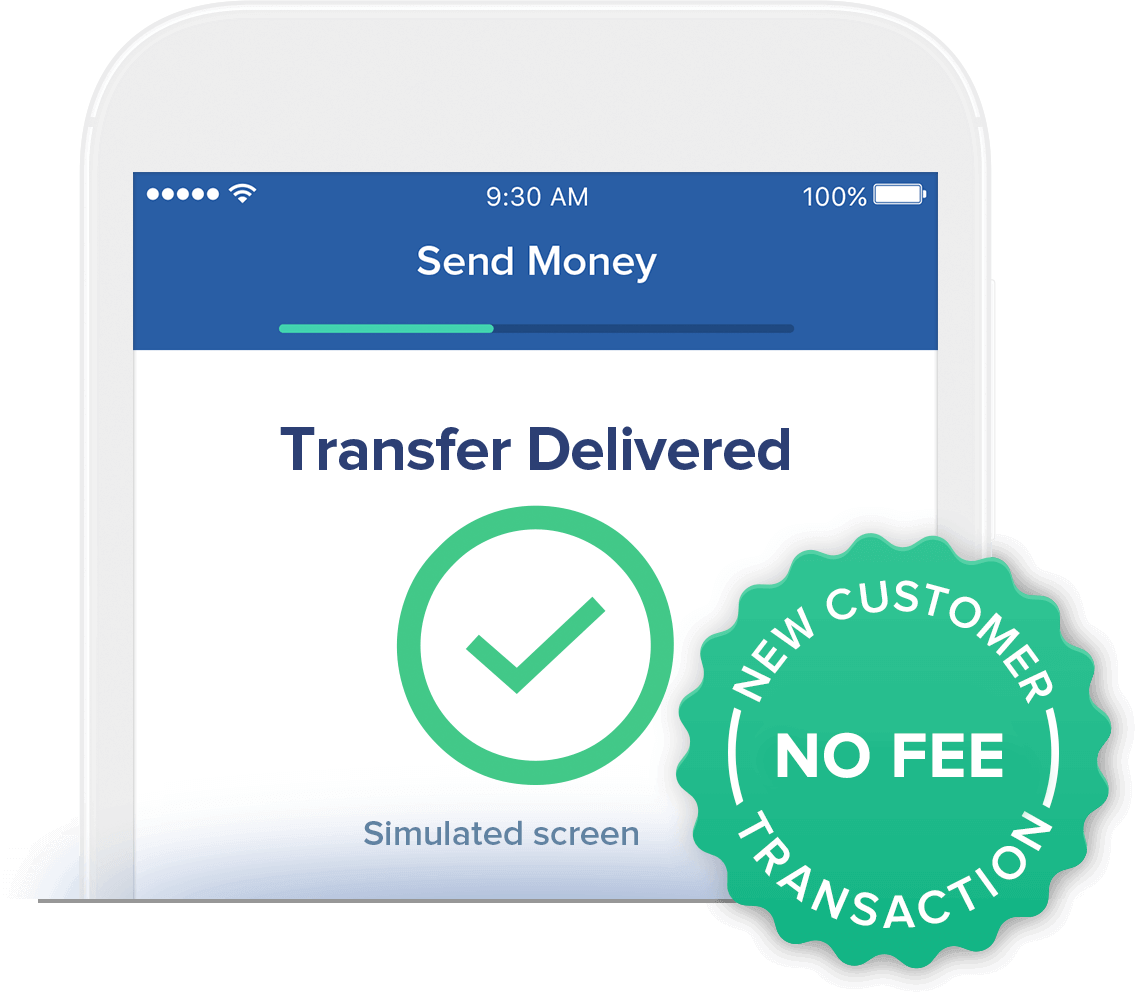 Remitly's fees vary depending on the country you're sending from, service you're using, and the target currency.
They generally charge a flat fee (like $2.99 or $3.99) for a transfer.
Sometimes it is even, "Zero Fees!"
You can see what you will pay (desktop) or get the App for mobile – iOS or Android.
But that is not the whole story.
1.2 Exchange Rate Margin

Most people are unaware that this is usually the biggest cost.
Fortunately the exchange rates Remity offer are shown right on the website (or in the App – see links above) when you select the currencies you want to transfer.
They offer two plans for sending money – Express and Economy.
To calculate the Margin Fee, open Remitly, then open XE to get the interbank rate. Take the Remitly number and minus it from the XE rate. You will get a number like 0.04. Multiply this number by the amount to get the margin fees you will pay in the margin.
You will notice express transactions are super fast (recipients can get money within banking 4 hours) but the margin is higher than their Economy plan.
1.3 Total Fees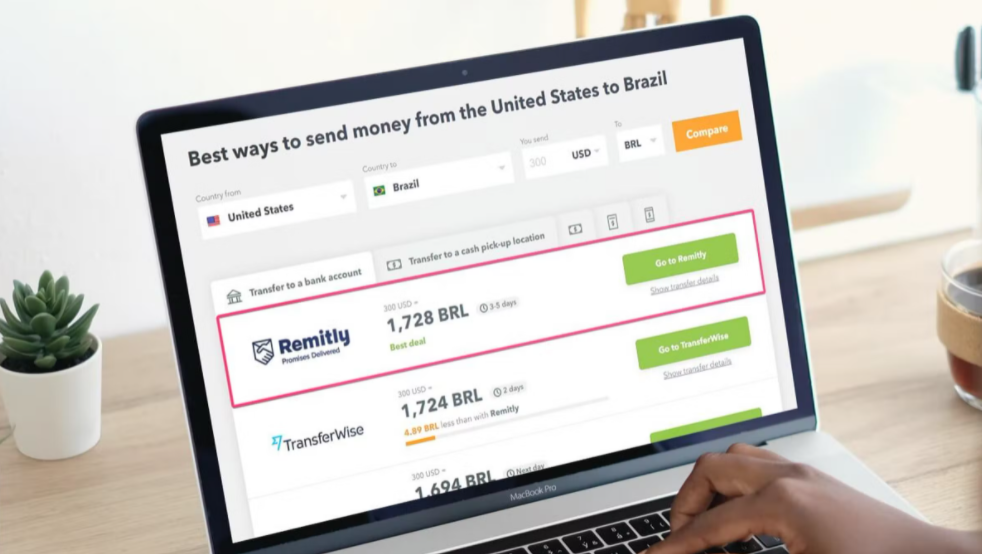 To calculate the Total fees, simply add the Transfer Fee + Margin Fee.
For smaller amounts, the total fees will be about $10-20 which is much less than a bank and pretty competitive with their competitors especially when you consider cash pickup and their guarantee which is pretty attractive.
They say, "It makes a lot of sense to have a guarantee that if your transfer doesn't arrive on-time, we should have your back. That's why Remitly has a 100% satisfaction guarantee or your money back."
1.4 Other Fees
If you're opting for Express transactions, you can fund your transfer with your credit card. But this will cost you an extra 3% of the transfer amount.
Bank fees: If you're funding your transfer from your bank account and sending money to a bank account, the banks at either end can charge a small fee.
What the Reviews Really Say
Remitly scores 4.7/5 on Trustpilot with over 20000 reviews.
Remitly users love the fast service, inexpensive rates, and the transparent tracking feature.
Overall, 86% of their users had an "Excellent" experience and 6% had a "Good" experience.
But that's not the whole picture. That's why we're digging into the top issues of the 5% who had a "Bad" experience with the money transfer service.
Before you get too caught up in what can go wrong, or worse reading 100s of reviews yourself (we have done that) know that 4.7/5 is truely excellent.
2.1 Top issues
A) Account locks
Some users were locked out of their accounts after initiating a transfer, which can be concerning.
But in most cases, this can be easily solved by logging out and resetting your password and the two-factor authentication code.
Other reasons include
Remitly needs to verify whether your age (you must be 18 or older to use Remitly) and location (you must sign up from and send money to areas Remitly services).
You have another active account with them
You have initiated a transaction not supported by Remitly. Remitly only lets you send money to friends and family in your home country or other supported areas. So if you're making a charity donation or trying to pay for business transactions, your transfer may be flagged.
You tried to send money on behalf of someone else
B) Transfer under review by partner
Remitly partners with banks and other financial services (like physical cash pick up) who also need to regularly review that your transactions are in line with international regulations.
This is quite common and is generally resolved quickly. Plus, Remitly sends you a notification (via email or text message) so you're in the know.
C) Additional details and documents
While this can be annoying if you've already spent some time registering and getting your account verified, it helps to know who exactly Remitly serves so you can avoid more disappointment in future.
Remitly can ask you for additional documents or your relation to the recipient to make sure your transfer is in line with their service policy (that is, only personal transactions).
D) Transfer on hold
Some users' transfers were put on hold and this can be pretty disheartening when folks back home are relying on your funds to come through.
Remitly usually puts transfers on hold when
They need to verify your identity (make sure you complete this after the sign up)
You request a sending limit increase and try to send an amount higher than your current tier before this request is approved by Remitly (Remitly has daily and monthly limits, which can be reviewed under your account settings. You can also request to increase your limit by getting in touch with their customer service).
E) Customer service
Remitly offers both phone and email support. But a few users complained that customer service team members responded with generic messages to their concerns.
As an online-only service, Remitly keeps costs low with a remote customer service team. However given the challenge of keep costs low and still looking after you, they do quite well.
How Remitly Works (and when it doesn't)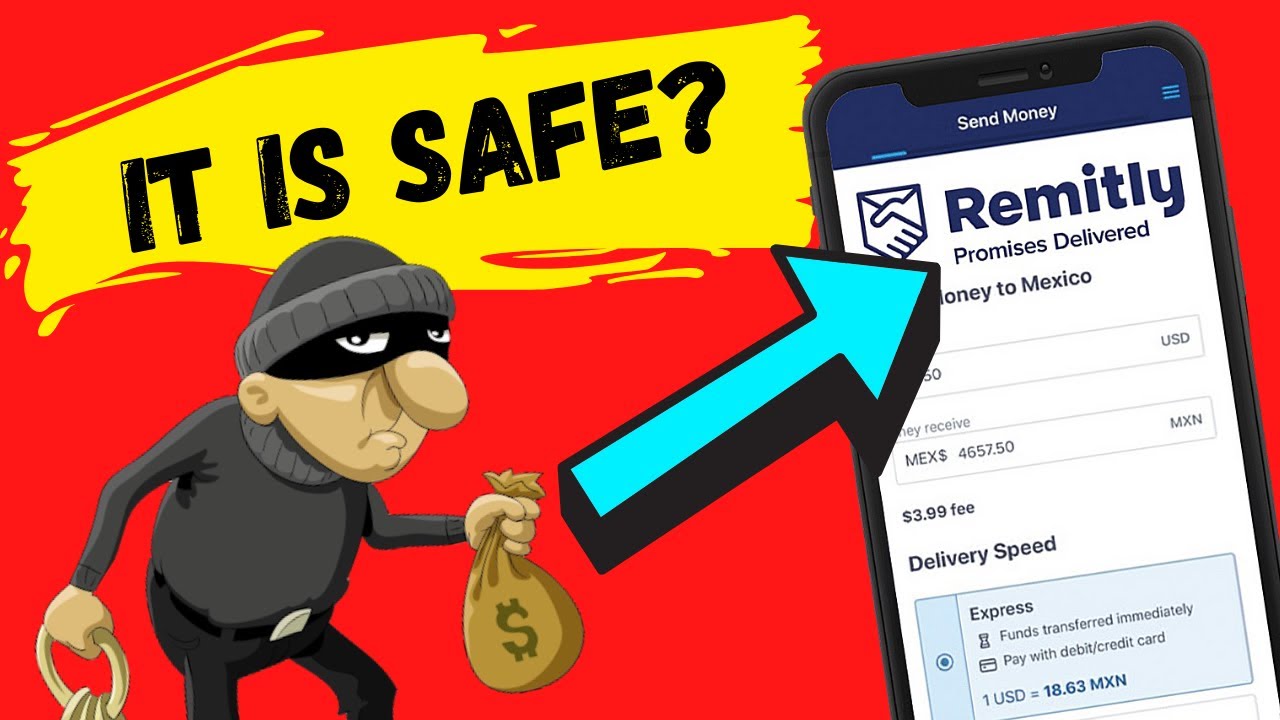 While fees and real-customer experience are primary decision-making factors for choosing a reliable money transfer service, other aspects come into play too.
These help you confidently decide whether Remitly is right for your specific needs or if you need to go with another service.
3.1 When it works?
Remitly only allows personal transfers. That is, if you're located in a sender country you can send money to a family member to cover the cost of utility bills, household expenses, medical expenses, or travel expenses. See our page on "What is Remittance?" to understand exactly what remittance is.
If that is you, then Remitly's service offering can be particularly attractive.
The areas they really shine:
Cash Pickup
Express Service
On Time Guarantee – or they refund your transfer fee (not the margin)
Currently, Remitly supports 16 sender countries and over 50 recipient countries. Check the full list here.
So if you've recently moved to a developed country for work and want to support your family in your home country Remitly could be a great option. (see Fees above).
Also see alternatives in a moment.
3.2 When it doesn't work
Remitly may not be right for you if:
You want to transfer funds between supported sender countries. In other words, you cannot send money between the following countries UK, US, Australia, Canada, Ireland, Germany, France, Italy, Spain, Austria, Belgium, Finland, Netherlands, Norway, Denmark, Singapore and Sweden.
You want to cover business expenses, such as pay an overseas employee or for inventory.
You want to pay for activities and items such as gambling, firearms, or controlled substances.
You're directly transferring USD, GBP, AUD, etc. instead of converting it into a local currency.
You want to send monetary gifts or donate to charities.
You want to make international transfers lower than $100 USD or equivalent.
3.3 Best Alternatives to Consider
Don't get us wrong, we think Remitly is a fine option, but in some circumstances others stand out.
If bank to bank transfers are acceptable for you with there lower speed (2-5 days) and limited ways to fund the transaction – Wise (review) is almost certainly a cheaper option and they are pretty great too.
If you need a similar service to Remitly – WorldRemit (review) is their strongest competitor offering similar services but in our testing slightly better fees especially on the exchange rate margin. Note: This varies from country to country and also in the amounts.You might also like Remitly Vs Xoom as Xoom has a huge reach (part of PayPal) and supports cash payouts, mobile top ups and home delivery.
How to Sign Up and Send Money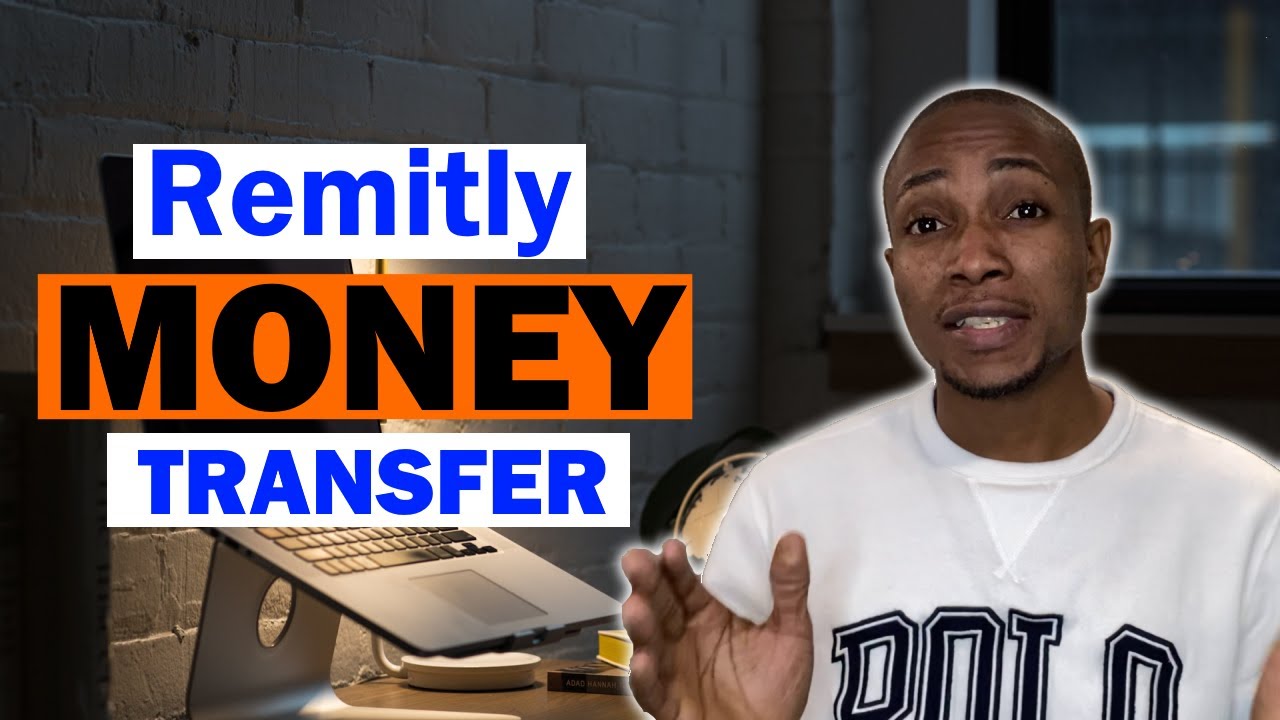 Follow these steps below to sign up and start sending money.
Go to the Remitly website or download their app (both iOS and Android apps available) – When you click those links look for New Customer Offers as these can be quite generous.
Enter your email and a password for your account
Verify your identity before your initiate a transfer to avoid hold ups
Make sure you have the sender country and target currency pair right
Choose a plan (Express or Economy)
Fund your transfer
Enter (and double check) your recipient details (they don't need a Remitly account to receive money)
Hit send
Sending money home with Remitly is fast and easy. You only need to set up your transfer and Remitly will do the rest. They even let your recipient know when the money hits their bank account or if it's ready to be picked up from a cash-pickup location.
Speed

Transfer speed depends on a number of things: the plan you choose (Economy or Express), how you fund your transfer, and the target currency.
If you need to send money urgently, choose their Express service. Which makes sure the money is in the hands of the recipient "within minutes when using a debit card".
If your transfer can wait, opt for their Economy plan, which gives you better exchange rates and helps you save on transfer fees. Money sent via the Economy plan usually arrives within 3-5 business days.
Remitly also sends you and your recipient transfer updates which does add a lot of peace of mind.
Remitly also notifies you if your transfer is on hold, under review by their partner in the recipient country, or if you've made any changes to your recipient's details.
Safety and Security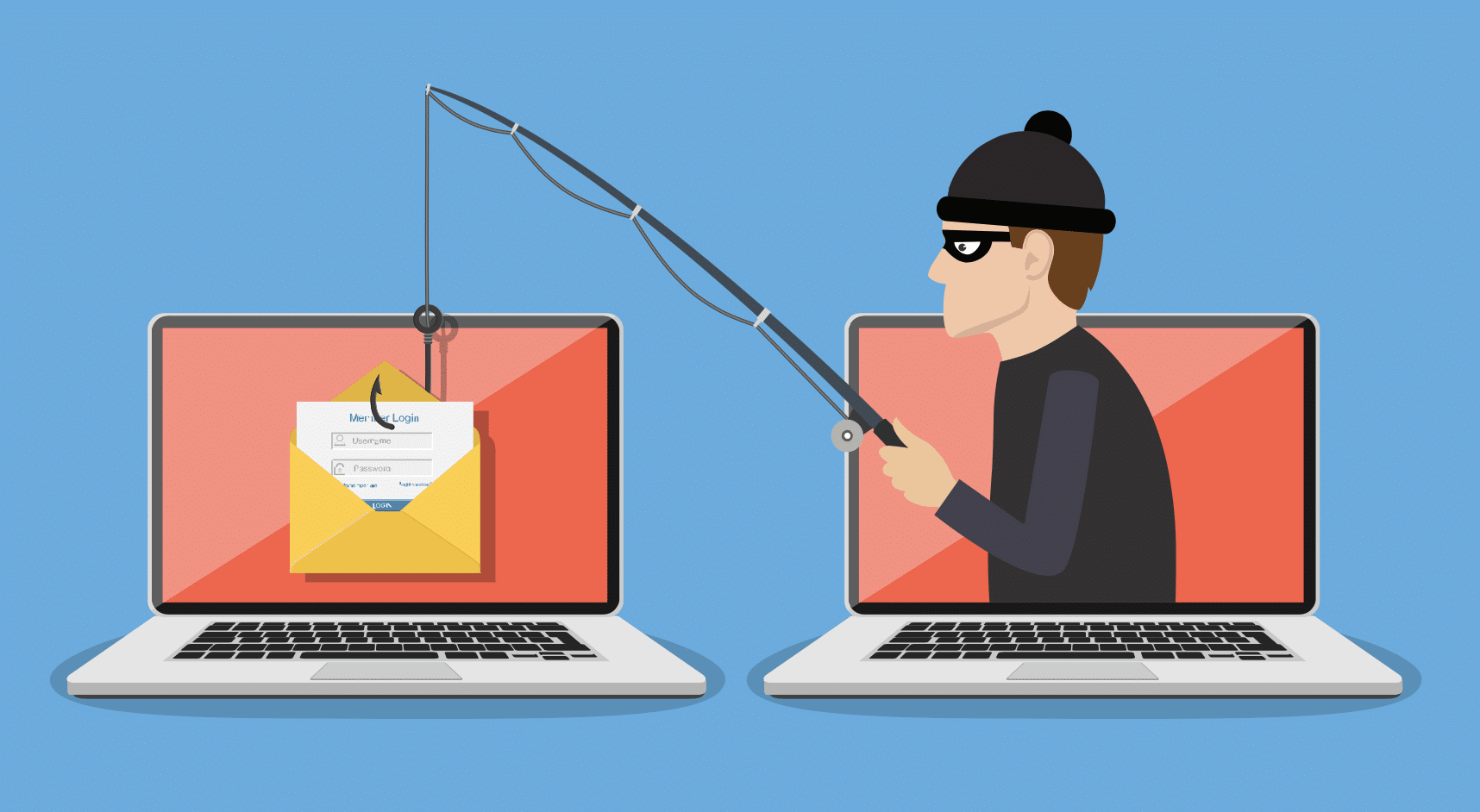 They have over 1 million users who make collective transactions of over $6 billion every year.
Remitly is a licensed financial services provider in the 16 sender countries and over 50 receiver countries. In the US, they're regulated by the US and authorized "to transmit money in all U.S. states and Washington, D.C",  Canada. They're also regulated in the UK, Ireland and Australia.
Other than that, Remitly also has a 100% satisfaction guaranteed clause. This means if you'll receive a full refund if you cancel a transaction. And, if you're dissatisfied with their service (but your money was received), they'll refund the "transfer fee" (but not the margin).
Remitly also verifies all transfers to prevent fraud, protects your data with 256-bit SSL encryption and two-factor authentication.
They also claim to use state-of-the-art manual and automated verification techniques to flag suspicious account activities.
Bottom line

Remitly is a great money transfer service if you work abroad (in a developed country) and want to send money back home to support your folks back home.
They're available in 17 sender countries (UK, US, Australia, Canada, Ireland, Germany, France, Italy, Spain, Austria, Belgium, Finland, Netherlands, Norway, Denmark, Singapore and Sweden) and support transfers to over 50 countries worldwide.
But if you want to pay for business expenses, send larger amounts or are happy to do slower bank to bank transfers, they may not be the right choice for you (see above).
Happy transfers!