In a few minutes, you'll find out whether XE is the right choice for you.
It is true, XE is a service that many people know and trust and they say they are, "Recommended by 45,000+ verified customers".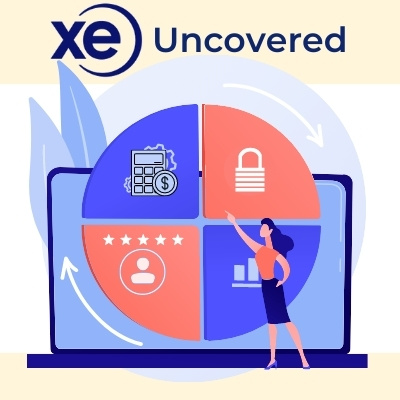 Fortunately, this isn't another "XE is awesome" kind of review.
There are some circumstances when it's not the best choice.
We go through everything including thousands of real user reviews to uncover the good, the bad, and even the ugly.
Most importantly:
We give you the big picture and the fine print so you can decide whether XE is for you.
Disclosure: This post may contain offers and affiliate links to save you money and it also helps us to keep providing the best information. For more information, see our disclosures here.
When You Should Use XE (And When to Avoid)
XE's biggest advantage is the number of countries and currencies they support for large bank-to-bank transfers.
Their fee structure also works well for personal and business transfers over $7000 USD/£4000 GBP/€4500 EU/$9500 CAD/AUD.
Importantly:
XE may not be the right choice for you depending on your needs and you'll want to know about our alternatives here.
It's also not the best option if your recipient needs cash, or if you're not comfortable with setting up your transfer online.
Pros
Great rates for large transfers ($7000 USD/£4000 GBP/€4500 EU/$9500 CAD/AUD or more)
Supports international transfers in 130+ currencies to 220 countries
Dedicated business accounts with more options (like spot orders, forward contracts, etc.)
Multilingual phone support
Cons
Transfers only to bank accounts (only supports bank-to-bank or card-to-bank transfer)
Online transfer focus (no offline kiosks or agent offices)
Unexpected fees (intermediary banks may charge fees that XE has no control over)
What is XE (Really)?
XE is a well known money transfer company designed to make transfers far cheaper than a bank.
Owned by Euronet Worldwide and listed on the NASDAQ (you might already know about XE because they have one of the best tools online for checking currencies).
XE can be a great choice for largertransfers or exotic currencies with 139 currencies covered. XE offers solutions for both individuals and businesses for residents from a handful of countries.
But before you waste any more time: Check to see if you can register to use XE based on where you live.
We define large transfer amounts as being over $7000 USD/£4000 GBP/€4500 EU/$9500 CAD/AUD.
What can you do with XE?
Make transfers at affordable rates (especially above $7000 USD/£4000 GBP/€4500 EU/$9500 CAD/AUD)
Transfer to a variety of major and exotic currencies (139 currencies supported)
Receive phone support in different languages: While they're an online-focused service, they have offices in Canada, the UK, the Netherlands (supporting EU), and New Zealand (supporting Australia). That's why they're able to provide phone support for their users in multiple languages.
Set alerts to get your best exchange rate: Just download the XE mobile app (available for both Android and iOs users) to set rate alerts
Manage your business's international transfers: Great for businesses of all sizes (from micro-businesses to large corporations). You can set up mass international payments, integrate XE with important business tools, and save big on foreign exchange rates with their flexible services. (See "XE for Business" below)
You can sign up for XE from the UK, US, Canada, Australia, New Zealand, and the Eurozone.
Is XE Money Transfer Right for You? (And When It's Not)
To help you figure out if XE is right for your specific needs, here are the highlights and lowlights:
When XE IS right for you
You want to send large amounts as an individual or business (more than $7000 USD)
You're comfortable doing everything online
You want added money transfer flexibility as a business (spot contracts, market orders, and more)
When XE IS NOT right for you
You want to send smaller amounts (less than $7000 USD)
You need to send cash
You're a smaller business (e.g. freelancer or sole trader)
If you find that XE isn't the best fit for your needs, we've narrowed down the best XE alternatives here.
XE is Right for You When
You want to send large bank transfers from the UK, US, Canada, Australia, New Zealand, and Europe (and some other countries).
XE supports bank-to-bank and card-to-bank transfers from these countries to 220 countries worldwide in 139 currencies.
Their wide receiving base makes XE one of the most popular services for large transfers.
You're comfortable doing everything online.
One of the advantages of being an online-focused service is being able to set up your transfers from the comfort of your home or while you're on the go (via their mobile app).
XE has an easy-to-use online interface and their mobile apps (both Android and iOs apps) are rated high on the respective stores.
So if you're comfortable handling all aspects of money transfer online XE is a solid choice.
Don't worry though, you can speak to XE's multilingual customer service team if you need help with your transfer.
You want to save big on your international business transfers
For their business users, XE offers a lot of flexibility with services like spot contracts, forward contracts, and market orders.
See how these services can help businesses save on foreign exchange fees in the long term below ("XE for Businesses").
When it's Not Right For You
When you want to send smaller bank transfers
Because XE has been designed for larger amounts – as such their fees can be be higher than others and they have limited services.
In fact below about $7000 USD, we think you can do better.
The main reason is the 3rd Party Fees we discuss in XE's fees or the best alternatives for your smaller transfers below.
When you want to send cash
XE only lets you send money to your recipient's bank account. This makes sense for most large transfers.
However, there are other specialized services (jump to alternatives section) that can help you send cash to your recipients for both personal and business purposes.
If you're a smaller business (e.g. freelancer or sole trader)
Technically, XE does support all kinds of businesses but, there are come outstanding alternatives which we think work better.
XE Alternatives
Here are some options you might like to consider based on your needs:
Best XE Alternatives
Wise:- Transparent and affordable rates for smaller bank-to-bank or card-to-bank transfers (below $7000 USD/£4000 GBP/€4500 EU/$9500 CAD/AUD)
WorldRemit:- Our top pick for smaller cash transfers
OFX:- Our top pick for large transfers (over $7000 USD/£4000 GBP/€4500 EU/$9500 CAD/AUD)
TorFX:- Best phone support for large transfers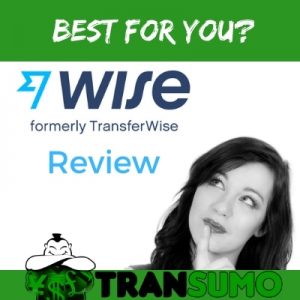 #1 Wise – Most Transparent Rates for Smaller Bank Transfers
Wise is best known for its rate transparency. This means you will know the exact amount that your receiver will get before you press "send". No surprise fees after your money has been sent.
And here are some other benefits:
Affordable rates (especially for amounts below $7000 USD/£4000 GBP/€4500 EU/$9500 CAD/AUD): Just a small percentage fee and at the mid-market rate with no markups — for both business and personal accounts.
Available in many places: 66 countries (including the UK, US, Canada, Australia, and Eurozone) and supports transfers in 40+ currencies.
Multi-currency account: Hold, spend, and convert multiple (55+) currencies in 1 place
Your own international bank details in major currencies to get paid and spend like a local.
MasterCard debit card: For easy and secure spending in multiple currencies.
Dedicated business accounts for small or growing businesses available with additional features like easy bulk payments and more.
Essentially Wise is our overall top pick for most circumstances because of its good rates, additional features, and the number of currencies it supports.
But its best feature is definitely the rate transparency. You can see the exact amount your receiver will get on the Wise calculator here — no sign-up required!
Learn more about international transfers for our Wise review.
#2 WorldRemit – Best for Smaller Cash Transfers
If your receiver needs the money in cash, WorldRemit is one of the best options.
Here's why.
Unlike traditional cash transfer services like Western Union, Ria, and MoneyGram, WorldRemit lets you fund your transfer online, which reduces a lot of hidden costs (like agent fees).
What else do we like about World Remit?
Large network of cash collection centers: In all the countries they operate in (such as banks, pawnshops, and other third-party agents). So you can be confident that there will be a convenient place for your recipient to receive the money.
Available in many countries: You can sign up for WorldRemit in 50 countries (including the UK, US, Canada, Australia, and Eurozone) and send money to 130 countries.
Offers other ways of sending money: World Remit also supports bank transfers, home delivery in some countries, mobile wallet transfers, and pre-paid phone top-ups.
And here's a bonus: If you sign up here, you will get your first three transfers fee-free (using the code '3FREE'*).
*Offer available in US, UK, Australia, Belgium, Netherlands, South Africa, Sweden, New Zealand, and Norway.
Learn more about how WorldRemit works and when it's right for you here.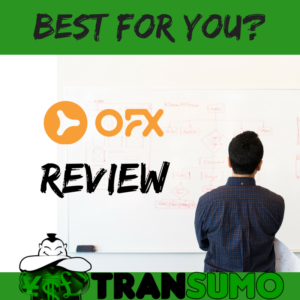 #3 OFX – Our Top Pick for Large Transfers
Looking for an XE alternative for large transfers (over $7000 USD/£4000 GBP/€4500 EU/$9500 CAD/AUD)?
OFX is our top choice because of their low fees, online platform with telephone backup 24/7 and all around excellence.
Here's a breakdown of their costs:
OFX can charge a flat fee of $15 USD for transfers below $10,000 USD, along with a margin on the exchange rate which decreases as the amount goes up.
Over $10,000 USD, this flat fee is waived anyway but if you want way to avoid this fee, use this link here.
Here's why we also like it:
Transparent local bank accounts: OFX has a network of 115 local bank accounts in the receiving countries. This can rule out any surprise fees, making their fee structure more transparent and potentially cheaper.
Good phone support: OFX can also help you set up your transfer over the phone and are available to troubleshoot if you have any questions about your transfer. (Crucial when dealing with larger sums and bank who have limits)
OFX lets you sign up from the US, Canada, UK, Eurozone, Singapore, Hong Kong, Australia, and New Zealand (they also have offices in these countries) and send money to 190 countries in 55 currencies.
Learn more in our OFX Review or check out XE Vs OFX.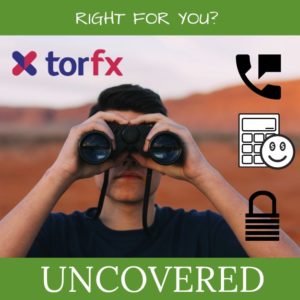 #4 TorFX – Best Phone Support for Large Transfers
When you're dealing with higher amounts, many people want the best customer service for peace of mind (and low fees).
This is where TorFX has proven it is the best though is highest ranked customer service (reflected in it's almost impossible 4.9/5 trustpilot score).
To make it easy, you can get a quote for your rate online or by phone:
AUS/NZ and Asia – Get a quote online or by phone
UK and Europe – Get a quote online or by phone
They're extremely telephone-oriented and have offices in the UK, Singapore, and Australia.
And, like XE, they also offer spot orders, forward contracts, and market orders.
Learn more about how TorFX can make large transfers easy for you here.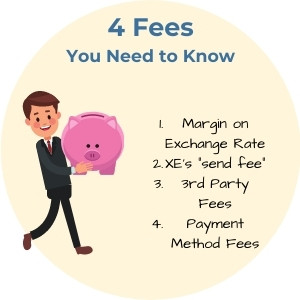 How Much Does it Cost to Use XE?
Opening a personal or business account is free with XE.
So how do they make money? Through the following fees:
Margin on the exchange rate
XE's "send fee"
Third-party fees
Payment method fees
Let's examine them in detail.
Margin on the exchange rate
While you do see the mid-market rate on XE's website, you won't be able to use this rate to send money internationally.
According to XE, "These rates are not available to customers — not even XE can buy currency at this rate."
The reality is that XE (like almost every other service) adds a margin on top of the rate they do get which will be very close to the mid-market rate.
Instead, you'll pay a margin on the exchange rate based on the currency and amount (this is a percentage fee that decreases as the amount goes up.
However, when comparing their rates against banks XE is very competitive for major currencies.
Compared to banks (who may charge up to 2, 3, or 4% on the exchange + fixed fees) XE is much more affordable, especially for larger transfers.
They are also very competitive compared to other similar services.

XE's "send fee"
XE charges a small fee for all transfers below $500 USD/CAD/AUD/NZD and 250 GBP/EUR.
For example, if you're sending $500 USD from the US, you'll pay a $3 USD send fee.
If you're sending 250 GBP from the UK, you'll pay a 2 GBP send fee.
Check out this table here to get an idea of the send fee from various countries.

Above these amounts, you pay the margin on the exchange rate, third-party fees, and payment method fees (if applicable).
Third-Party Fees
The reason your recipient may get less money than you both anticipated is often due to fees the banks at each end can charge.
This can eat into the amount that arrives quite significantly.
Fortunately many services eliminate these fees by having local bank accounts in the receiving countries and sending countries.
XE has local bank accounts in the US, UK, Europe, (Australia and) New Zealand and Canada.
For larger amounts these fees become less significant, but for smaller amounts they can be very significant.
Payment Method Fees
You can fund your transfer on XE with a bank transfer, wire transfer, credit card, or debit card.

Generally if you can make bank to bank transfers, you will save significantly on fees.
Their most comparable alternative is OFX (see full review here), which has a more transparent fee structure. They also have lots more local bank accounts, which can mean the amount that arrives is greater. But they support fewer currencies and countries than XE.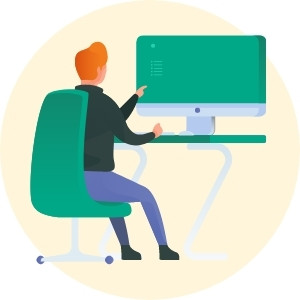 How to Use XE Money Transfers
You can sign up for XE if you're from the UK, US, Canada, Australia, New Zealand, and the Eurozone.
Opening an account with XE (opens a new tab) is simple if you follow the steps below.
See the complete list of supported countries here.
Open an account: on XE's website or by downloading their app and choose a personal or business.
Verify your identity: Keep the following documents information handy:
A bank account and an original electronic copy of a bank statement
Government-issued identification such as a driver's license, passport, or age of majority card
An electronic copy of a utility bill, such as an electricity bill or from a telecommunications company
Set up your transfer: XE will prompt you to enter the currencies you want to exchange (with the amount) and your recipient's details.
Fund your transfer: With a bank transfer, wire transfer, debit card, or credit card. Note each payment method has specific fees associated with it.
Businesses can choose between Spot Orders (if you're ready to transfer now), Forward contracts (to lock in a favorable rate for a defined period), or a Market Order (transfer when your currency pair hits the desired rate).
While XE doesn't impose an overall limit on how much you can send with them, there are limitations on how much you can send in a single transfer.
Location and currency-specific limits for single transfers:

Does XE Have an App?
XE's mobile app is available for both Android and iOs users.
You can use this app to create rate alerts, set up a transfer, and track your transfer.
You can also monitor 10 currencies of your choice and set up a historical exchange rate chart for any currency in the world.
What do XE Customers Say (including Negative Reviews)?
XE is rated 4.5/5 on Trustpilot with over 46,000 reviews.
Check out some of the reviews here.
After 25 years in the industry, 85% of these reviews are "excellent," while 2% are "bad."
This is a strong track record for sure.
But we're here to give you the complete picture, so we trawled through hundreds of reviews, both positive and negative.
The Good
XE's customers love its:
Simple interface
Reasonable rates
Speedy and efficient service.
Here's what a veteran user, Paul, had to say about XE:
I've used XE numerous times now and they surprise me every time with how quickly they arrange the transfer. It's fantastic!
And here's a review by a new user, Sean
Excellent service from XE staff in setting up my account for the first time. Simple process to make a transfer, and the money was in my vendors account in the US really quickly compared to my experiences with banks. Fees seemed reasonable.
The Bad
Transfer delays: This can happen with large amounts as they need to meet the compliance requirements of different countries. Other reasons for delay include converting to an exotic currency, funding your transfer from your bank account, or setting up your transfer on a weekend or holiday.
Some users complained that XE was asking for their personal details (such as social security numbers in the US) or bank statements. But Know Your Customer (KYC) is a mandatory verification process employed by XE to meet the regulatory requirements of the financial bodies that oversee XE's operations in different countries.
There were one or two instances of account closures in the reviews. Though rare, this can be distressing, especially with a large amount of money on the line. While XE's customer service team is helpful, XE's internal compliance system is robust and exhaustive, which can draw out the process.
Overall, we'd say XE is a very good service based on their many satisfied customers.
For the issues faced by users, most were linked to XE simply following regulations. While these are issues that you may face with any money transfer service XE seems to do a good job of minimising the problems they might cause.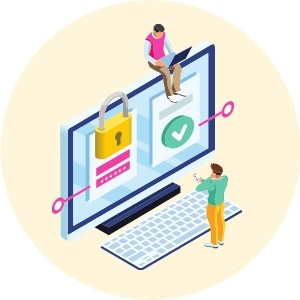 Are XE Money Transfers Safe?
XE is owned by the multibillion-dollar NASDAQ listed company Euronet Worldwide (who also own RIA) and they need to meet regulatory standards in every country they operate in.
XE also has a system of checks and balances as well as industry-leading encryption technology to keep your money and information safe.
For example, they verify your identity with mandatory KYC (Know Your Customer) and audit transfers keeping in mind regulations related to AMLCTF (Anti-Money Laundering/Counter-Terrorist Financing).
Other systems like double-factor authentication on the app and industry-leading encryption on their website keep your money and data safe.
For more information, here is a list of the central banks and financial regulatory agencies that monitor XE:
The Australian Securities and Investments Commission (ASIC)
The New Zealand Financial Markets Association (NZFMA)
The Financial Transactions and Reporting Analysis Centre of Canada (FinTRAC)
l'Autorité des marchés financiers (AMF) in the Province of Quebec
US Department of Treasury Financial Crimes Enforcement Network (FinCEN)
The Financial Services Authority in the UK
European Securities and Markets Authority
Moreover, as an international business with over 25 years under their belt, XE makes sure they adhere to regulatory standards such as:
Europe's GDPR (General Data Protection Regulation)
Canada's Privacy Act
The US Privacy Act
How Long Does it Take to Transfer Money with XE?
In most cases, it takes 2-4 days for your funds to reach your recipient. But the speed of transfer depends on several things like payment method, amount, and currency pair.
The great thing about XE is that it's transparent about when your money will arrive, and the delivery date will be stated as you set up your transfer.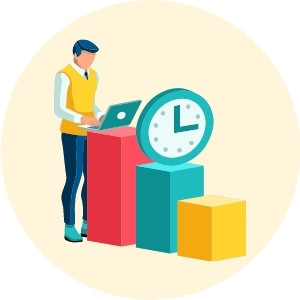 Here's a closer look at transfer speed factors:
The payment method
Funding with credit or debit card: Within 2 working days.
Funding from bank account: 2-4 days
The amount
Larger amounts may take longer to be cleared as the receiving country's bank may audit the incoming transfer for compliance with their banking regulations.
The currency pair
Some currency pairs are frequently exchanged, so these transfers are completed within 1-2 days. In fact, you can see the most popular pairs on XE's country-specific pages.
XE for Business
XE works well for larger businesses who want to ensure long-term savings on foreign exchange fees while also giving you flexibility. For example, they offer spot contracts, forward contracts, and market orders.
They have a good track record working with enterprises of all sizes and for 100+ industries (including insurance, manufacturing, retail, marine, and legal). So you can be sure your business' money management is in good hands with XE.
Here's a closer look at XE's flexible business account features:
Spot contracts
For when you're ready to transfer right away.
Forward contracts
To lock a favorable exchange rate for a defined period.
Market Orders
To select your desired exchange rate and automatically transfer your money
(after sending it to XE) when that rate is reached.
You can also:
Streamline your mass payments and improve the efficiency of your high-volume and time-sensitive payments.
Integrate XE with Slack to get live rate updates that you can easily pull up in an ongoing meeting.
Integrate XE with Salesforce to improve the accuracy of your international sales quotes, billings, and revenue.
XE's business accounts are available for businesses registered in the UK, US, Europe, Canada, Australia, and New Zealand.
Verdict
XE is a good choice for safe, secure international transfers to 220 countries in 139 currencies. They are known for good customer support, have a great online platform, and a user friendly app.
They are strongest for large transfers (over $7000 USD) where the exchange rates they offer are very reasonable.
For small transfers (below $7000 USD), especially to countries outside of US, UK, Europe, Canada, Australia and New Zealand – we found better options due to 3rd party fees you can attract from the receiving banks.(Jump here to see our "Alternatives" section)
For larger amounts they are a great option particularly if you are in North America with their network backs you up.
Happy Transfers!