iPhone has been immensely successful since 2007 for multiple reasons, including iOS, incredible performance, excellent cameras, etc. The new release of the iPhone 12 on 23rd October 2020 immediately attracted the folks. Right now, iPhone 12 is the most premium and newest iPhone from the popular smartphone brand in the world.
PROS
Stunning design with a good build quality
Dolby Vision 4K HDR video recording
Incredible cameras with a set of new features
Lightning-fast speed and performance
CONS
Average battery life
No charger inside the box
Heating problem during power usage
Base variant still has 64GB storage
No high refresh rate
Specifications
The body is impressive with a gorgeous brand new design.
It features a network technology of CDMA/5G/GSM/LTE/HSPA.
The device is lightweight (164g) with dimensions 146.7 x 71.5 x 7.4 mm which makes it appealing to the audience.
Four CPU cores are energy-efficient along with two other CPU cores which provide high performance. The device has a high screen refresh rate and the notch is quite huge.
The other specifications include Wi-Fi 6, GPS, Bluetooth 5, and NFC. The storage capacity ranges from 64 GB to 256 GB, hence, the customer can make a choice.
Software
The device runs iOS 14.1 which can be upgraded to 14.6. Stock applications are also available such as Siri, Safari, Massages, and Weather. With the latest updates, users can find true widget support, a brand new scheme for app management, picture-in-picture video, and many improvements. Apple is known for keeping iPhones updated for years compared to Android phones. In fact, the iPhone 6s is also getting an Ios14.1 update.
Design & Display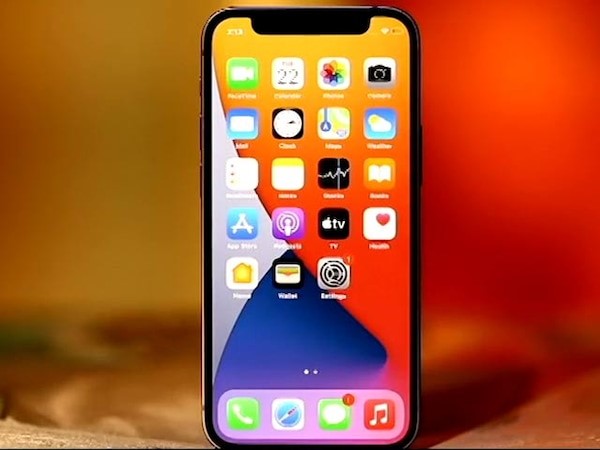 According to the official declaration, iPhone 12 sports an all-glass design with an aluminum frame. The device is provided with a 6.1-inch Super Retina XDR OLED display with gorilla glass (front and back). The phone comes with an IP68 rating, thus, it can resist underwater for a maximum of 30 minutes (up to 6m). The Ceramic shield provided in the device (front and back) is about four times more immune to damage. However, this will not change the fact that it is not scratch-resistant.  The device can be used for underwater recordings for a maximum of 30 minutes which also gave it an IP68 rating for being dust and water-resistant. Nevertheless, the edges of the model are less rounded which makes it a little uncomfortable against the ear or in the hand. The ergonomic effort is noticeable in iPhone 12 when one is shooting videos, receiving a call, or scrolling countless feeds on social media. The rear panel (glass) is non-greasy and makes it easy to use the phone one-handed. The placement of the volume and power buttons is still the same. With minor bezels, you can get a fuller screen experience compared to iPhone 11 series. And with premium shades and an elegantly designed body, iPhone 12 ticks most of the boxes in this department. However, if you want a compact iPhone then you must check out iPhone 12 mini.
Camera:
iPhone 12 showcases a dual-lens real camera setup, including a 12MP wide lens with a 12MP ultra-wide lens with f/1.6 and f/2.4 aperture rate respectively. The rear camera comes with some new upgrades to Smart HDR, Deep Fusion, and to aperture size. Thus, one can get more details, clarity, and better low-light performance. The front camera also has a 12MP selfie shoot with an aperture of f/2.2. The cameras have shown better versatility in dim light and the shots in daylight look vibrant and detailed. The wide-angle camera and portrait mode are praiseworthy. The HDR effect is by default used in videos and night mode is creditable. You can expect more details in iPhone 12's camera, both rear and front, compared to other flagship phones from Samsung and Google's Pixel series.
When it comes to video recording, Apple has taken to the next level with iPhone 12. You can shoot 4K HDR videos with Dolby Vision to get an excellent color depth.
Performance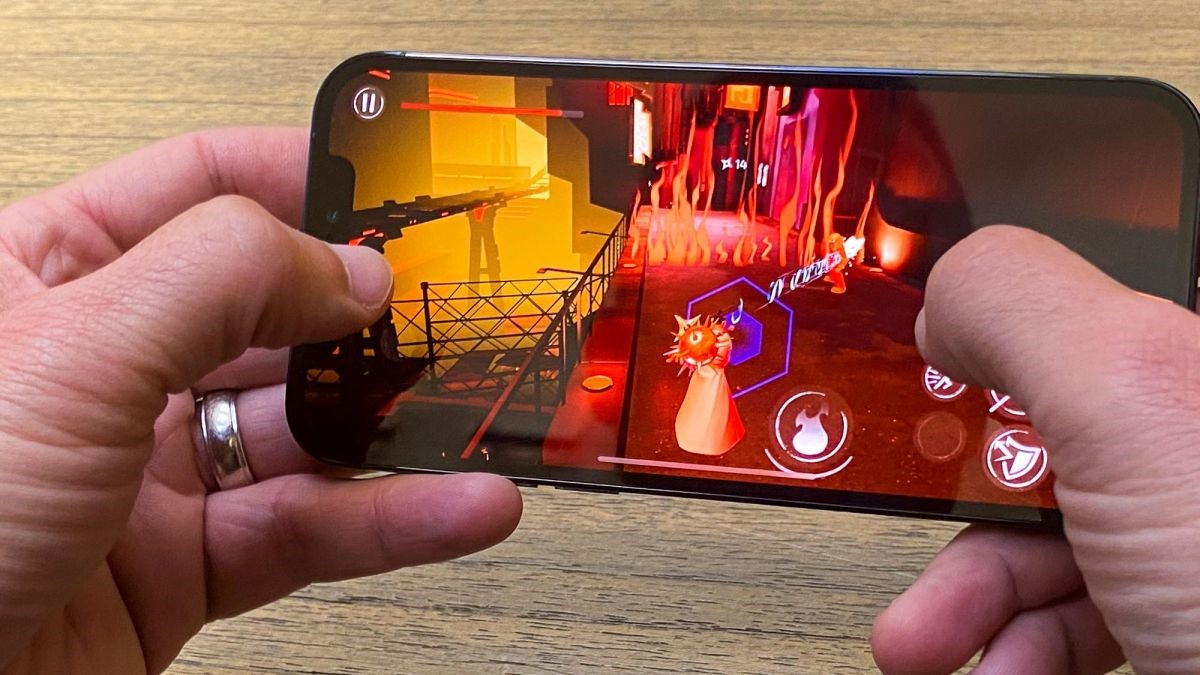 Doubtlessly, the performance of the device is unblemished and flawless for everyday use. Backed by the A14 Bionic chipset, Apple iPhone 12 offers excellent performance. It is way faster than any other flagship phone in the market today. In the Geekbench 5 test, iPhone 12 scored 3,859 in the multicore section of the benchmark which is higher than Samsung S21.  In fact, in the 3DMark's Wild Life graphics benchmark test iPhone 12 hits 39 fps and Samsung S21 Ultra scored 34 fps. The performance of the device is admirable from downloading games to Face ID authentication and using multiple applications at a time. However, not everything can be error-free. Sometimes the device gets moderately warm yet it is not a massive problem. The display has proved to become engaging and the games get loaded very well. Though the notch sometimes causes an issue yet the HDR video quality is eye-catching. There is hardly any distortion in sound although the base is low. The battery life is nothing exceptional and it lasts more than 14 hours.
Battery life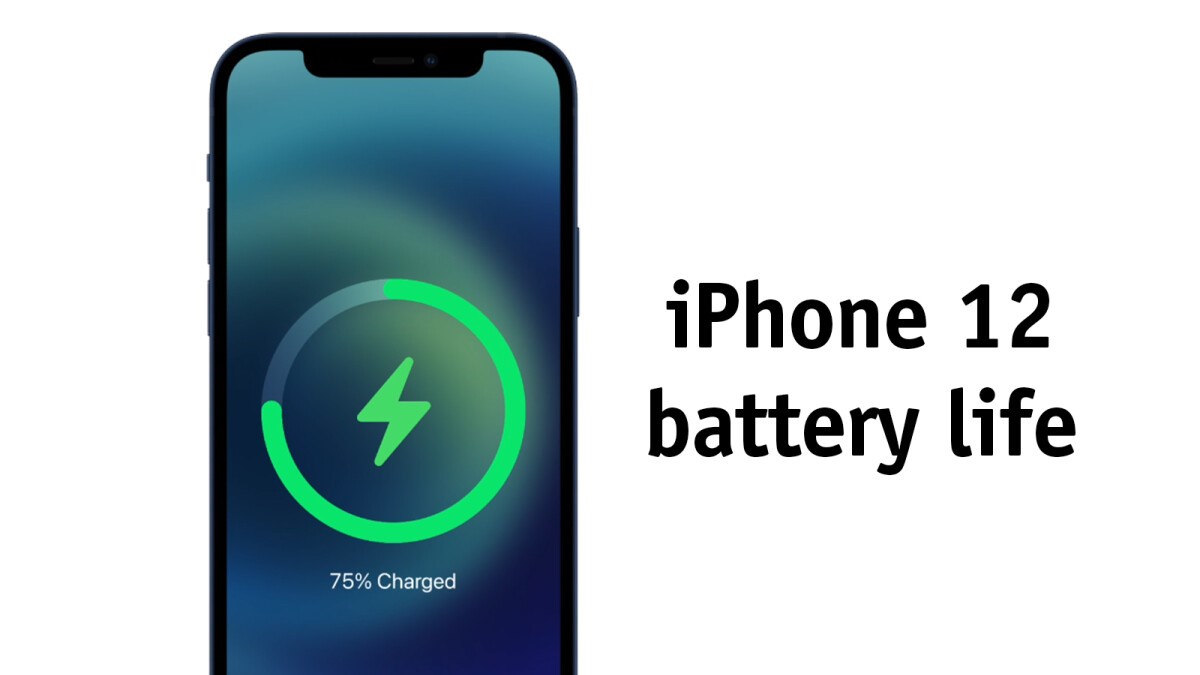 iPhone 12 is equipped with a 2,815-mAh battery that gives around 10 hours of usage. Knowing the fact that the phone comes with 5G, hence, it consumes more power. However, the new 20-watt adapter can fully charge the iPhone in 1 hour. Users can also get the wireless MagSafe charger separately to charge their iPhones wirelessly.
Is it worth buying?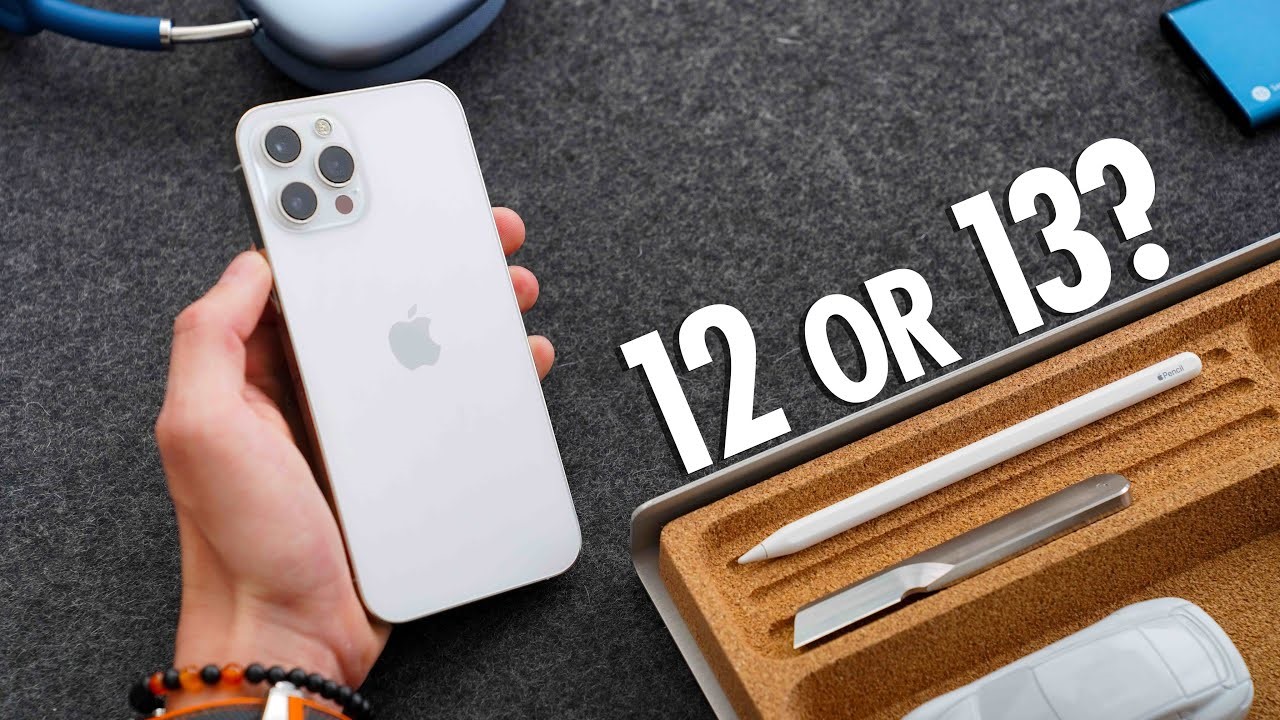 The analysis makes it evident that iPhone 12 will guarantee you massive satisfaction. The iPhone 12 is efficient yet it is costly. Someone using iPhone 11 will not gain much although if you're using old models, iPhone 12 is worth buying. If someone is fond of photography/video recording, iPhone 12 will serve your requirements.
However, there are a couple of flaws. It doesn't come with a high refresh rate even though most of the flagship phones are offering it today. The storage for the base variant is still lesser than what other flagship phones are offering in the market. Also, it doesn't come with a charger which is a big disappointment because you need to spend extra money on it.
If you are planning to buy iPhone 12 then you must wait for iPhone 13. Apple is going to launch its brand new 13 series in the month of September. So, it doesn't make any sense to spend so much money on iPhone 12. It's wise to wait for two months to get your hands on iPhone 13.