In this review, we're going to look at The Bad, The Good and The Great things about MyProtein.
If it's not your first time to Protein Hunter, you might have already seen that we're fans of MyProtein as a brand – we use them ourselves all the time.
That being said, we want to make this MyProtein review fair, so you won't find any bullshit here. We're going to break down everything we like about the brand and everything we don't.
So rest assured, you'll find out everything you need to know about MyProtein in this review. Feel free to use the table of contents to skip ahead to the sections that you're most interested in!
The Bad things about MyProtein
Whilst there are plenty of positives (keep reading for those!) Let's get the disadvantages of MyProtein out the way first. We told you we'd be fair in this review, so we want to let you know what to keep an eye on and be aware of before buying.
Some of the MyProtein flavors can be hit or miss
One of the main things we've personally found with MyProtein is that their flavors can be hit or miss (we've tried pretty much all of them ourselves). This isn't just limited to their protein and can be across many of their different products.
Whilst they can sometimes be hit or miss, we're not really surprised about it. They have so many flavors in their line-up, that is's inevitable that some of them are more "miss" than "hit".
That doesn't stop MyProtein from producing some great tasting flavours, but there are definitely a few flavours you might want to avoid. We'd recommend you avoid Lemon Cheesecake flavor and any Stevia flavors from their Impact Whey Protein line at least. They've had some of the worst reviews from MyProtein customers.
It's always hard to judge flavours though, we can only tell you what we like. So don't be afraid to try new things (and you can always grab a single serving sample pack if you're unsure).
The MyProtein flavors can fade if you use too much water
Another thing that slightly bugs us about their protein is that the flavours can begin to fade if you use too much water. When trying a new protein, it's always hard to tell how they are going to mix.
Whilst many of the MyProtein flavours mix really well, you'll want to make sure that you use less water than you would with some other protein brands such as Optimum Nutrition or BPI Sports. If you use too much water, the flavor can begin to fade and it won't have it's usual great taste.
It's a little bit of trial and error to get this one right and it's definitely down to personal preference on taste. Don't let it stop you from giving them a try. But it's something to consider if you're moving to MyProtein from a different brand.
MyProtein have had a few delivery issues with Yodel
Whilst we've never experienced any issues with delivery from MyPreotein ourselves, they are usually fast and on time.
However, it sounds like it's best to avoid Yodel as a delivery option if you have the choice. Some MyProtein customers have reported delays or delivery problems in receiving their order when they've been selecting Yodel at check out.
Better to choose an alternative courier if it's available at checkout.
Many of their protein products use soy as a base
Another potential downside (if you have an allergy, or you're fussy about this type of thing), is that many of their protein products use soy as a protein base. It's best to double check then ingredients before buying, just to make sure you know what you're getting.
We think that's all the potential downsides to MyProtein, but what about the good stuff? Let's dig in.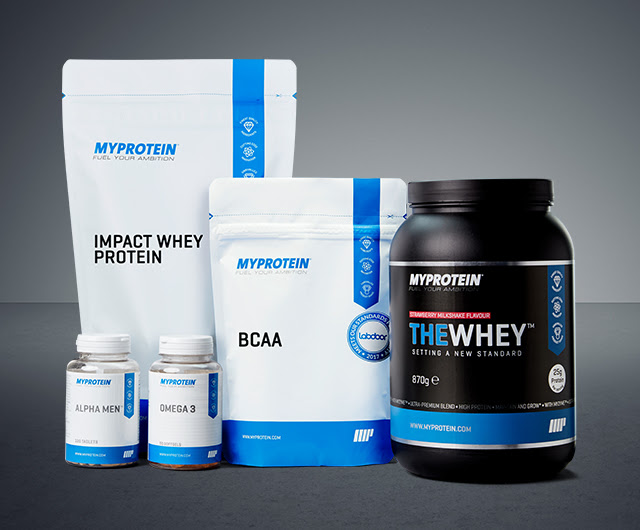 The Good things about MyProtein
There are plenty of good reasons to buy from MyProtein and we're going to cover a few of them now in this review.
The quality of MyProtein products
The first thing we should probably talk about is the overall quality of their products. Their Impact Whey Protein has a Grade A ranking on LabDoor, which means you're not getting any fakes or any bullshit products. The MyProtein Impact Whey Protein actually sits 2nd overall in the LabDoor rankings of all protein powders to date, which is pretty amazing.
The variety of MyProtein product
No matter what you are looking for, MyProtein probably provide it. Time after time, we're able to discover new things to try through their site. And they cater to all different athlete types.
So whether you're a bodybuilder, a runner, a member of a sports team or just any other kind of athlete, you'll find something that fits your needs (and it will probably be cheap).
It doesn't stop with just whey protein either. MyProtein have literally hundreds (maybe even thousands) of products available on their site.
From tablets and capsules, healthy ingredients such as essential fatty acids or things like milk thistle. Your usual BCAA's, pre-workouts and creating type supplements and even clothing. They have it all. So it becomes a one stop shop for everything you might need, no matter what your fitness or bodybuilding goals are.
To back this up, MyProtein are endorsed by many YouTube athletes. Although it's important to note that many of those athletes are sponsored by MyProtein, so be careful to watch out for the ones just trying to push product on you.
The MyProtein clothing line is top quality for cheap
Another thing we like about MyProtein is their clothing range. It's pretty decently priced for sports and gym workout clothing and you can usually grab some great deals. They fit pretty nicely also and they keep updating their clothing lines.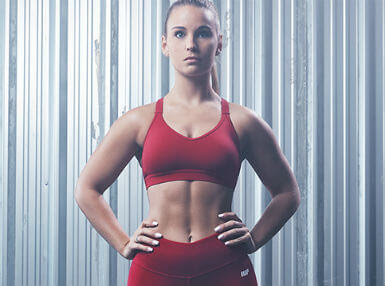 We've covered the best clothing they have on offer already on Protein Hunter, so we won't go into too much detail around this. But if you're interested in their clothing, you should definitely check out our review on MyProtein clothing.
Discounts, deals and coupon codes!
MyProtein are a brand where you can constantly find a great deal regardless of if you're using a discount or a coupon code or not.
Their deals tend to change pretty regularly and it can often be hard to keep up with knowing when to buy. You generally need to act fast when you see a deal or discount code that you like otherwise they could be gone the next time you check their site.
Although we think the deals and discounts from MyProtein are great, one small thing we're not super keen on with MyProtein is that they do send a lot of promotional emails. So if you don't want your mailbox to fill up quickly, you might want to unsubscribe.
So whilst we think regular deals are a good thing, the ever changing offers can be a little frustrating for some. If you want to order the same products each month, this can be a little annoying as you're never really sure when the best time to order can be.
For ourselves, we'll often stock up on something when we see they've got a good offer on. It might mean paying a little more one month, but at least it lasts a little longer meaning you'll be ready for the next deal or discount code when it comes around. And you can rest happy knowing that you've got a great deal at that moment in time.
Perhaps MyProtein could think about discounts on repeat orders for regular customers? We'd sure love that.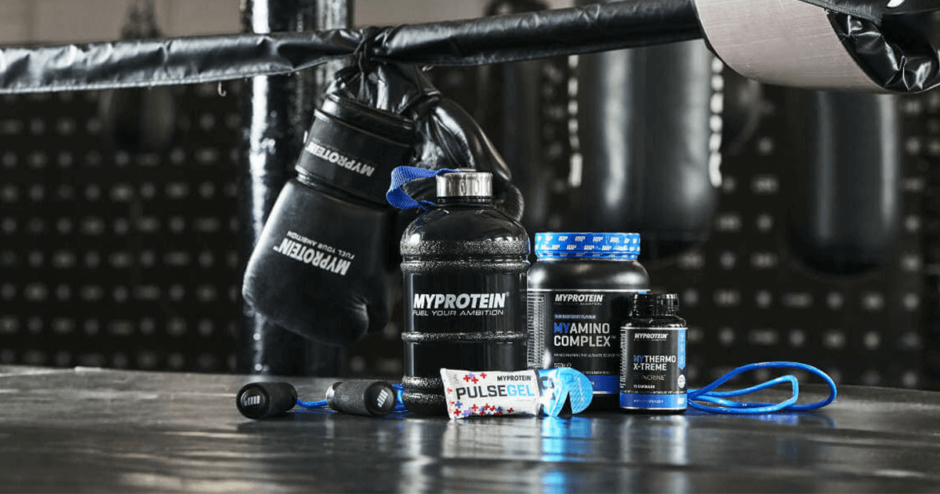 Either way, we've got you covered as we're continuously adding all the best MyProtein deals and discount codes to our site. Just check back here at Protein Hunter for all the latest deals when you're looking to buy or if you're ever unsure on what the latest deals and discount codes are.
The Great things about MyProtein
We mentioned we'd talk about the great part of MyProtein at the start of this MyProtein review and here they are…
The MyProtein flavour range
One of the great things with MyProtein is that there are so many flavors available. When ordering from MyProtein we often change it up and try new ones just to see what they're like.
Usually we'll order a few sample packs if we want to try out a new flavour, or we'll just grab a couple of different tubs at a time, each with a different flavour.
We have a couple of flavors of the Impact Whey that we really like. In fact, we covered the 9 best MyProtein Impact Whey Protein flavors already on our site. So make sure to give that a read if you've made up your mind on the brand, but you're struggling to make a choice on what to choose!
The price of MyProtein products is unbeatable
The price of MyProtein is probably what launched them into being as widely successful as they are. MyProtein are practically unbeatable on price by other brands.
To give you a sense of their price range, you can get a 5.5lb/2.5kg tub of protein for around $38.49/£33.99. You can also get a 12 pack of protein cookies for around $25.99/£18.09.
Obviously with all their deals and discount codes those prices can keep changing too. But we absolutely love the prices over at MyProtein (although we'd always love for them to be cheaper, but who wouldn't?). The prices keep us coming back to MyProtein over and over again and they're the top of our list in this MyProtein review.
The MyProtein Impact Whey Protein
We've mentioned it a few times already throughout this MyProtein review, but probably MyProtein's best supplement and a definite top seller of theirs is the MyProtein Impact Whey Protein.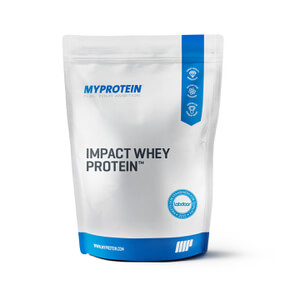 Each serving of their Impact Whey Protein has around 20g of protein, 2g of carbs and 2g of fats.
The Impact Whey is our personal go to protein. We're stocked up on it (thanks to the regular discount codes!) but we come back time and time again to this protein, despite trying others so that we can review them for you.
With the Grade A ranking on LabDoor like we mentioned earlier, along with the price that you can buy it for, it's an almost unbeatable product.
Let's Round Up
That's it for our MyProtein review. We hope this review answered your questions, but if not, leave us a comment below with your question and we'll get back to you.
We're more than happy to keep answering any questions on the positives and negatives of MyProtein. And like we said at the start, we will always be fair when reviewing them. We wouldn't want to get or feel ripped off when buying online. So at Protein Hunter we feel as though it's our duty to cover everything.
If you're still considering what to buy from MyProtein, we reviewed the Top 5 MyProtein supplements on the market today.
What do you think about MyProtein? Let us know in the comments below.