I've been doing most of my shopping online for several years now. While I do shop with some of the more well-known online retailers, I have some other favorites and one of those stores is iHerb.
Orders are shipped from a climate-controlled distribution center, which helps a lot with quality control. The boxes always arrive well packed and I've never had to complain about damaged items. I can't say that for any of the big box stores I've shopped with, so I find this to be a huge differentiator for iHerb.
If you're new to iHerb, they carry more than 30,000 products and ship to over 180 countries. Their customer service team is available around the clock to answer questions in 10 different languages. It's the best online shopping website you may not know about… yet!
To give you an idea of the types of things I like to buy at iHerb, I'll share my most recent order with you.
Real Purity Roll-On Deodorant
I have tried dozens of different baking soda free deodorants over the last several years. The only one that works consistently for me is Real Purity Roll-On Deodorant.
At first, I hated it because it was a roll-on, but I kept going back to it after trialing different brands. I've gotten used to the initial wet feeling of a roll-on, and it's the only one I've bought over the last couple years! It works great.
Ultima Replenisher Electrolyte Powder
We go through a ton of electrolyte powder in our house. I love Ultima Replenisher because it's sugar free and comes in tasty flavors. I add it to most of my water and so does Brian. We've tried a lot of brands and this is the only brand we buy now.
Pacifica Stellar Gaze Length & Strength Mineral Mascara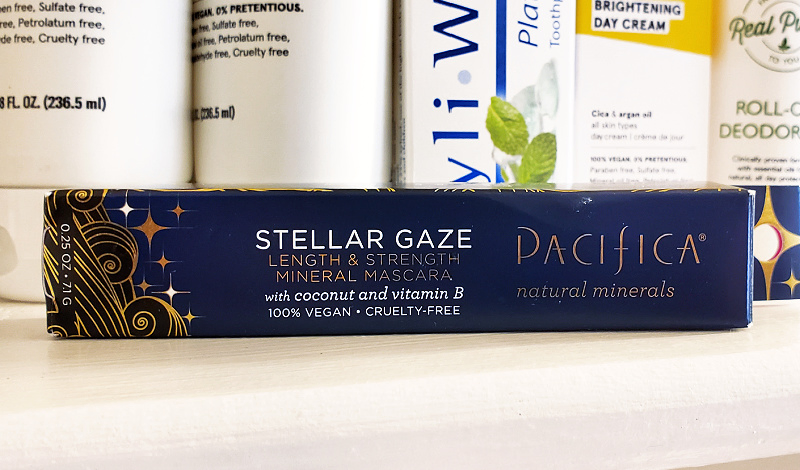 I've experimented with a lot of natural makeup products over the years. Pacifica Stellar Gaze is my favorite natural mascara, hands down. It applies easily and doesn't give me raccoon eyes like a lot of the other brands I've tried!
Acure Shampoo, Conditioner & Face Cream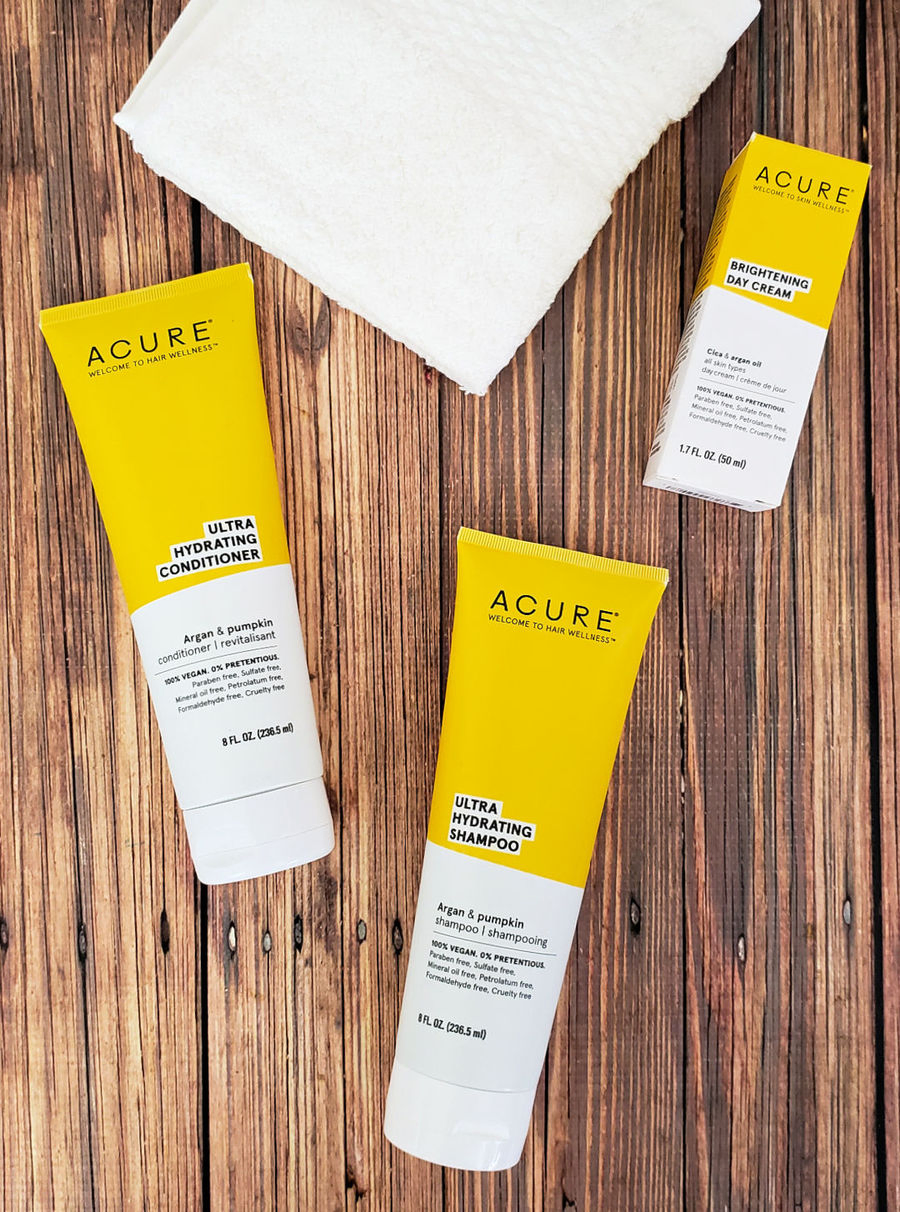 One of my favorite affordable natural shampoo and conditioner brands is Acure. We bounce around between the different formulas depending upon the time of year. Since winter is around the corner, which means super low humidity in the mountains, we're back to the Ultra Hydrating combo.
Now that my daughters are getting older, we're experimenting with more skin care products to find ones that work well for them. Since we love Acure Shampoo and Conditioner, we decided to give their Brightening Face Cream a try this time.
Now Foods XyliWhite Platinum Mint Toothpaste Gel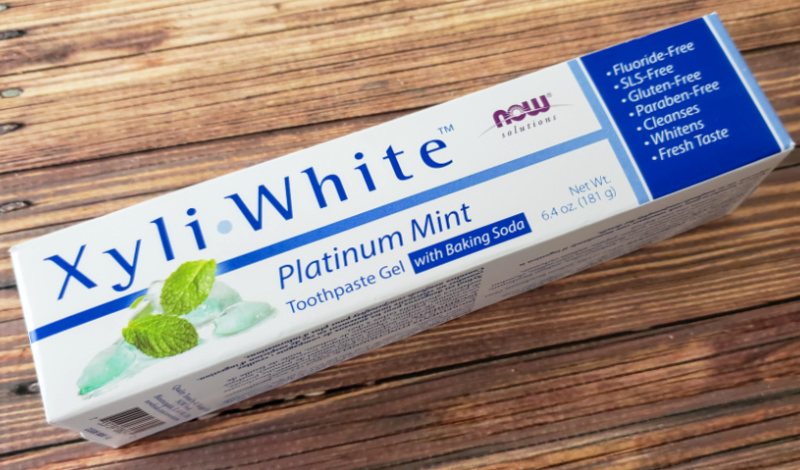 I find that Now has consistently good quality in their products. This Now Solutions toothpaste has an intense mint flavor that I love! My breath always feels so fresh after I use it. If you don't like intense mint, they have other flavors too.
EcoTools Start The Day Beautifully 5 Piece Brush Set & Storage Tray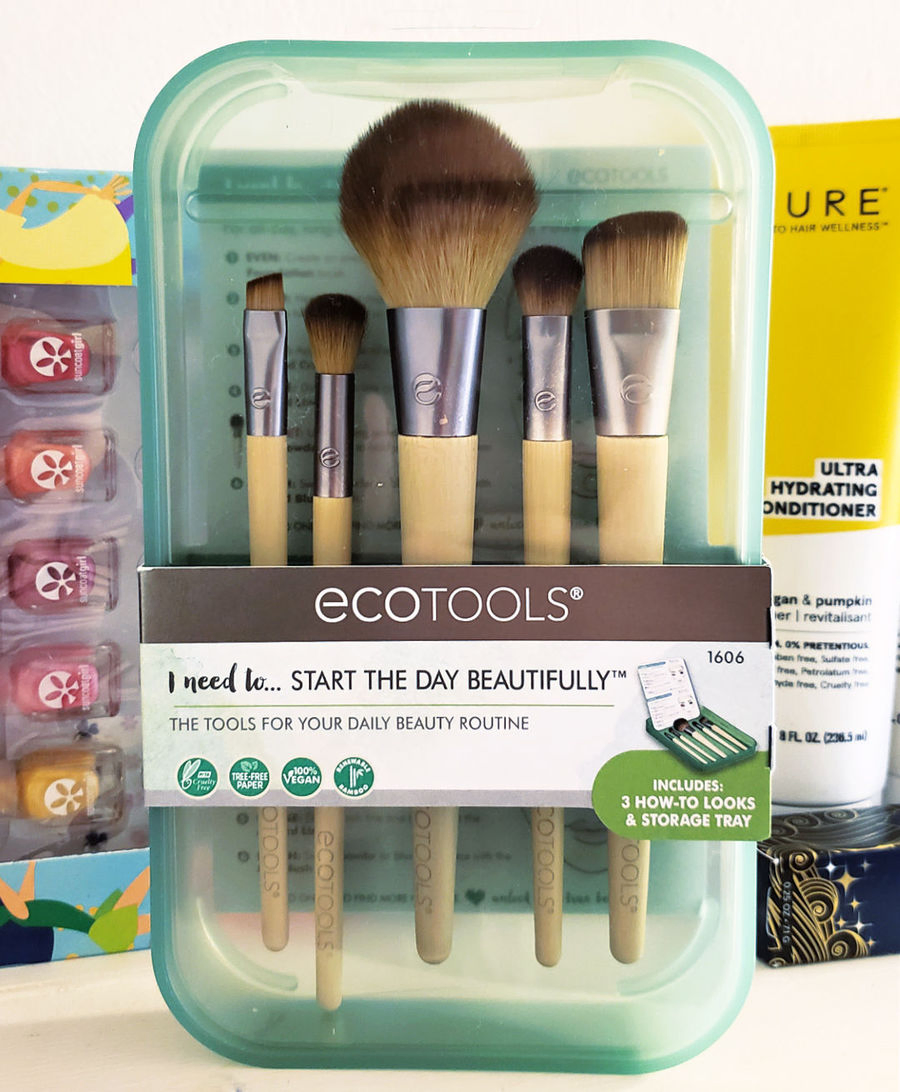 iHerb carries a lot of EcoTools products, which I love. I picked up a new set of makeup brushes as a special treat for myself since it's really important to make sure you use clean makeup brushes. Now I just need to keep the tweens away from them!
Cultures for Health Water Kefir Grains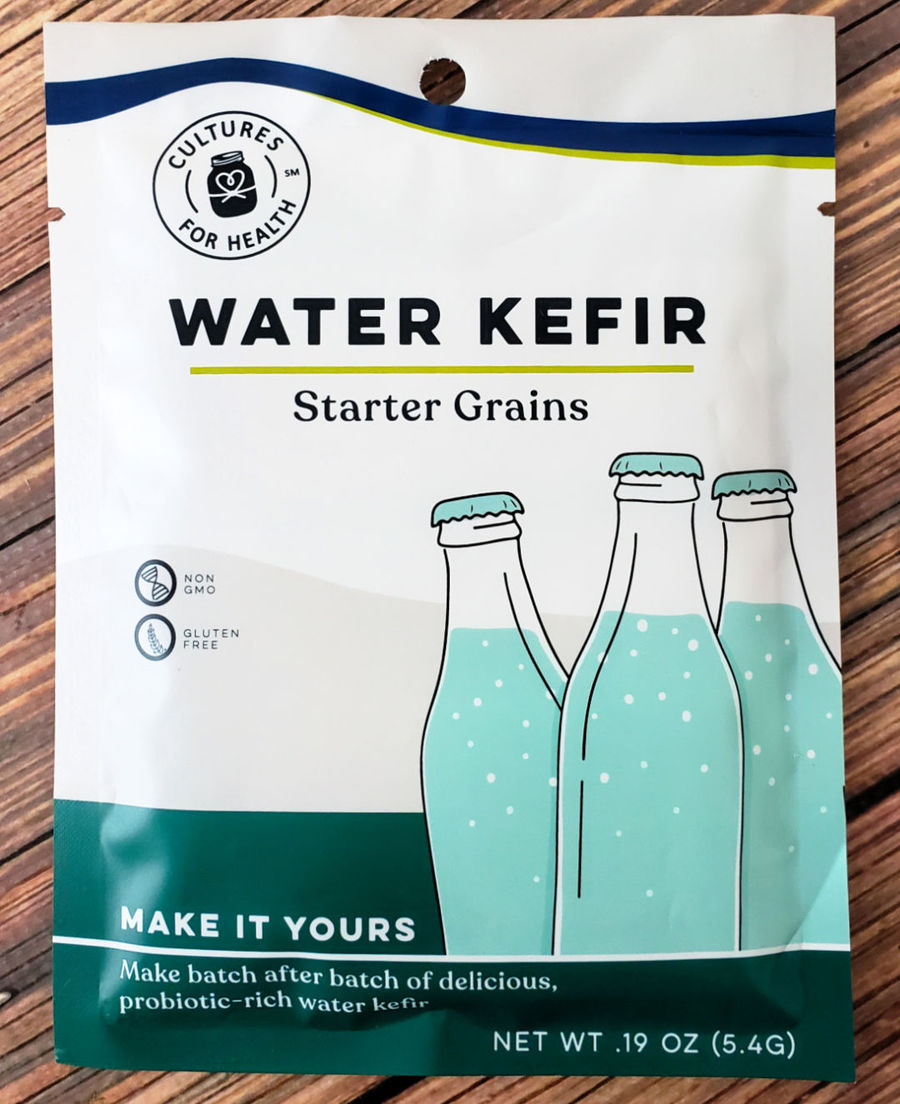 I bought some new Cultures for Health Water Kefir Grains because I find it's one of the best brands for quality starter cultures. We love drinking water kefir because you can flavor it however you like, but I've found it's also a great booster for gluten free sourdough! I've been baking bread in the bread maker more frequently and am excited to get back into making sourdough too.
SuncoatGirl, Water-Based Nail Polish Kit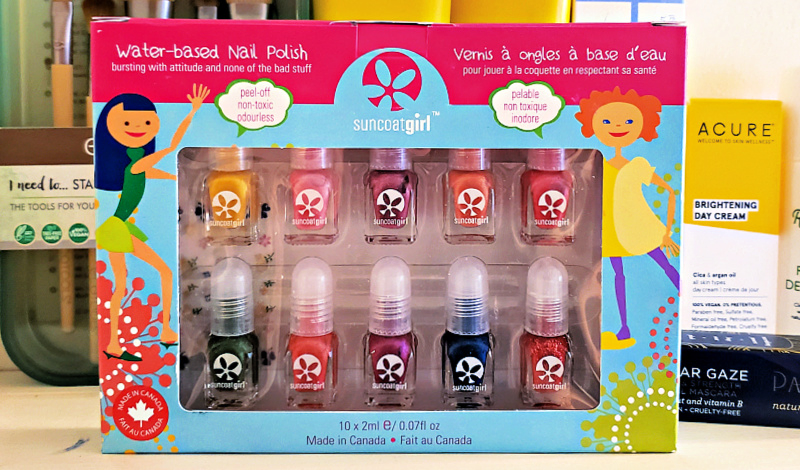 I picked up this 10-pack of water-based nail polish because I thought the polish would be a great stocking stuffer for my daughters. I love the little bottles because it lets them experiment with lots of different colors and it's safer than the stuff you buy at the store. I always discover fun new things to try when I'm shopping on the iHerb website.
Get Rewarded for Sharing iHerb
iHerb just launched their revamped rewards program, so you can earn shopping credits by sharing iHerb with your friends. When you share your referral link, your friends will get 5% off their order and you'll earn $5 to shop with. If you can build your rewards credits up to $100, they'll even let you cash it out.
Sharing is easy too. Just log in to your iHerb account, then click the share button in the corner of any page on the iHerb website. You can share your favorite products, wish lists and past orders. Then, when an order is placed through your Rewards link or when your Rewards code is entered at checkout, you'll get a $5 credit added to your account.
If you've been looking for a better online shopping experience, I hope you'll try shopping with iHerb. To get 5% off your first order, be sure to use my iHerb referral link.